Smile For Me release date set for April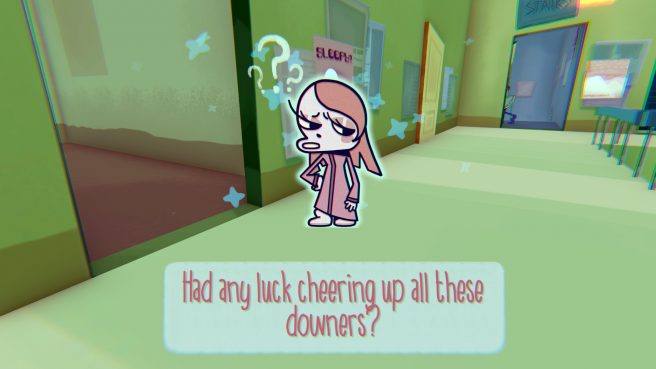 Smile For Me, the offbeat point-and-click adventure game, now has a release date. It'll drop for Switch on April 24, 2023, publisher Serenity Forge and developer LimboLane confirmed today.
Note that the release date only applies to the digital version. The physical release will follow this summer.
Below is an overview of the game:
In this offbeat point-and-click adventure, you don't speak a single word. Instead, you nod and shake your head through various situations. Make friends, help them solve their problems and … prepare for "The Big Event?"

Not all is as it seems in this abstract world called the Habitat. If you hope to make it in this strange place, you must de-mask the mysterious Doctor Habit before all is lost …

Originally released on Steam in 2019, Smile For Me's 2023 release will be accompanied by new features including a remastered soundtrack, controller support, easter eggs, UI updates, new languages and motion controls on Switch and PlayStation consoles. Smile For Me has already been updated on Steam to include the above features save for new languages, which will launch in tandem with the console release.
LimboLane Games said: "We're thrilled that console audiences can experience the weird (chewy?) story of the Habitat. Smile For Me is a uniquely bizarre adventure game, and an excellent reason to kiss your game console right on the screen. We should clarify. This isn't a game mechanic. Just a nice thing to do."
Source: Serenity Forge PR
Leave a Reply