SOLAS 128 out on Switch this month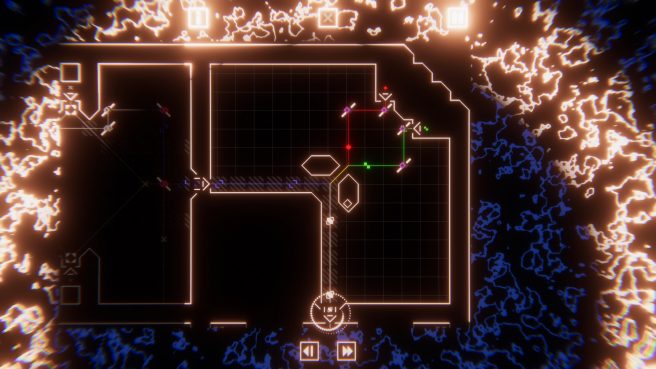 SOLAS 128, a rhythm-puzzle game that was announced for Switch last November, has been dated. Armor Games Studios and Amicable Animal today announced that the title is due out on January 25.
Below are the latest details plus a new gameplay trailer:
SOLAS 128 takes place within a neon clockwork mechanism that is under attack. A strange external force has taken over, leaving disarray in its wake. Players must carefully repair the machine by learning how it works, and solving over 150 interlocking screens of puzzles.

At its heart, SOLAS 128 is a beam deflection game with a difference. Instead of light beams, the game is built around distinct pulses which move in perfect sync with the unique, neon-soaked synthwave soundtrack. Players will need to reflect, collide, merge, split, and filter these pulses to explore the strange space, and reconnect the pathways that have been destroyed. Soon puzzles will start to spill across multiple screens, and they'll need to think big to orchestrate a solution for the game's damaged clockwork.

In spite of SOLAS 128's colourful appearance, the game has been designed with accessibility in mind from the outset. Every pulse of light is represented by glyphs, each with a unique shape and profile. Customisable contrast settings for the colorblind or vision-impaired are also included.

To ease new players into this world, an in-game hint system has been included to gently guide, without giving away any answers.
SOLAS 128 will cost $14.99 / €14.99 / £13.49 on the Switch eShop.
Source: Armor Games Studios PR
Leave a Reply