Song of Nunu: A League of Legends Story announced for Switch
Posted on November 16, 2021 by Ervin in News, Switch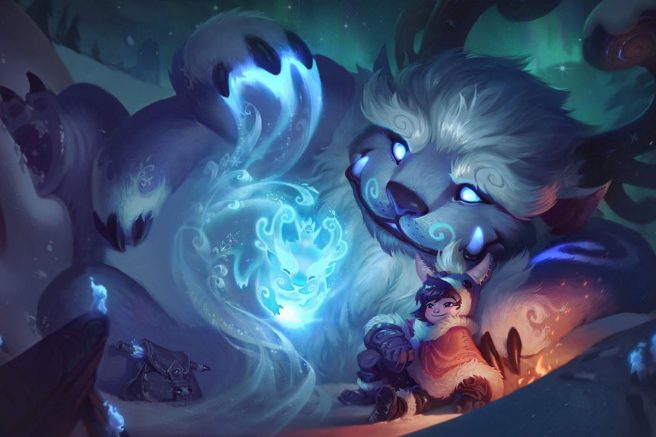 Tequila Works and Riot Games have announced that Song of Nunu: A League of Legends Story is coming to Switch sometime next year. The 3D adventure game will star Nunu and Willump, characters from the League of Legends franchise.
Learn more about the project with the following overview:
Game Overview

A Song Lives Forever

In this single-player adventure, venture into the idyllic but treacherous world of the Freljord as Nunu, a young boy on a quest to find his lost mother. Unearth the secrets, myths, and legends buried deep in the frozen tundra alongside your best friend, a wise and playful yeti named Willump, and unfold an inspiring story one puzzle at a time.

Developed by Tequila Works, the studio behind RiME, Song of Nunu: A League of Legends Story invites players old and new to experience the League of Legends universe from a fresh lens.

Explore an extraordinary world

Discover the astonishing wonders (and dangers) of the Freljord. Take in a world of magic and unearth its never-before-seen wonders as you traverse through the frozen tundra.

Uncover an emotional story
Unfold a captivating tale of hope, loss, and friendship forged in frost. As you guide Nunu & Willump on their journey, uncover the truth behind the Freljord's most carefully guarded secrets.

Discover a new legend
The universe of League of Legends is yours to explore! Newcomers and veteran players alike can experience the world of the Freljord up close and personal for the first time.
You can find a developer featurette for Song of Nunu: A League of Legends Story below.
Leave a Reply