Space Crew reveals free Legendary Edition expansion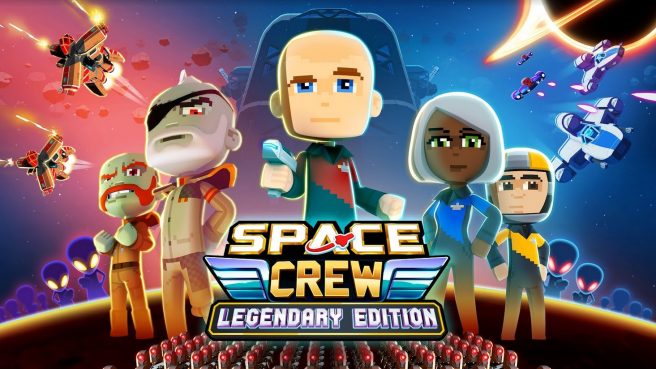 Publisher Curve Digital and developer Runner Duck today unveiled a major Legendary Edition expansion for Space Crew, their intergalactic crew management strategy games. Switch players can access the new content this month.
The expansion includes new content like the Android Ambush campaign and Away Team missions. It also comes with a new star-system to explore with new missions as well as a range of special features and gameplay experiences.
In the campaign, players will take on a droid army led by rogue androids previously allied with the United Defence Force. Here they'll battle new Enemy Champions and ships. The campaign contains new missions with new gear, liveries, and upgrades to unlock.
For away Team missions, this'll be a chance to take your crew off-ship onto stations, outposts, and new vessels. These objectives involve exploration, puzzles, combat, and sometimes even against the clock.
Finally, the expansion lets you build and personalize your ultimate crew by discovering and rescuing legendary crew members with amazing abilities and superior stats.
We've included a trailer for Space Crew: Legendary Edition below.
Space Crew: Legendary Edition will be going live on October 21 for free. The game itself is currently up on the eShop.
Source: Curve Digital PR
Leave a Reply