Space Grunts releases on Switch today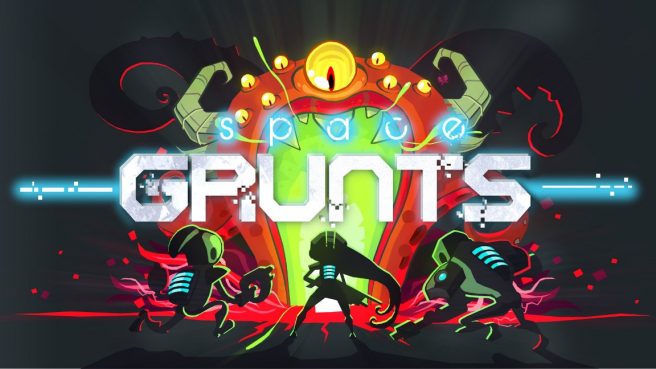 OrangePixel has announced that Space Grunts, its arcade action and turn-based roguelike title, is releasing on Switch today. It'll be distributed as a digital title on the eShop.
Here's an overview of Space Grunts, along with a trailer:
Space Grunts combines fast paced arcade action with turn-based gameplay.

The year 2476, Earth's space-federation has been building moon-bases across the galaxy.

One of the newer moon-bases has been sending out distress signals..
You play as one of the Space Grunts, a team of "problem solvers", and your mission is to find your way into the moon-base, and figure out what has happened.
Find the lower levels of the moon-base, and get to the core of the problems.

Key features:

– Fast paced, instant, turn-based gameplay
– Three unique classes of Grunts, each class has some unique characteristics when it comes to weapon and item usage.
– Perma-death and procedural generation
Pricing for Space Grunts is set at $13.99 on the Switch eShop.
Source: Orange Pixel PR
Leave a Reply