Space sim Space Commander: War And Trade heading to Switch in May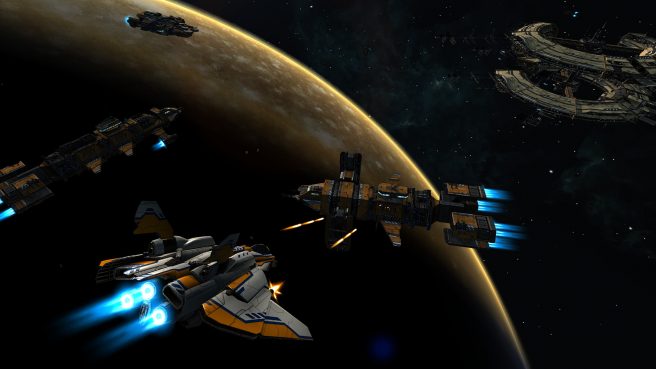 Today, 7Levels announced a partnership with Home Net Games to release Space Commander: War And Trade on Switch. The title is lined up for a May 13 launch on Nintendo's console.
Here's an overview of the game, along with a trailer:
Dive into the ultimate single-player space sim with multiple career paths, engaging gameplay mechanics, and diversified missions ranging from exciting space battles to an authentic, sandbox RPG experience.

Your value as a space commander will be determined by your fleet. For it to meet your needs and inspire respect among competitors, you'll need money. The more money you earn, the better (and bigger!) a space fleet you'll be able to build, consisting of fast and maneuverable fighters, heavy bombers, and large transporters. All can be built according to your needs and customized to reflect your play style.

Making the right choices will be crucial to ensuring the success of your missions. Aside from choosing the best ship for the job, you'll need to manage resources usage, choose the best trading or smuggling routes, and even buy your own space stations that will allow you to explore the furthest corners of the galaxy.

Key Features

– Buy fighters, bombers, and transporters, customize them according to your needs, and build the biggest space fleet around.
– Pursue a mercenary, trader, or mobster career depending on your personal preferences and play style.
– Explore the furthest corners of the galaxy thanks to the in-game expanse module generating countless star systems waiting for your discovery.
– Get involved in a corporate war or fight aliens in multiple, diversified campaign scenarios.
Space Commander: War And Trade will be offered as a digital title through the eShop.
Source: 7Levels PR
Leave a Reply