Special Japanese Pokemon Day website opened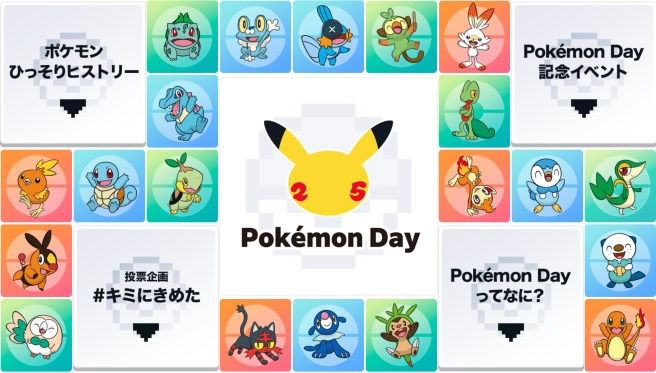 Pokemon Day, a day to commemorate the release of Pokemon Green in 1996, is coming soon on February 27. The Pokemon Company is planning many different events to celebrate, and have even opened an exclusive site for Pokemon Day.
This website can be found here, and while it is entirely in Japanese, it has a lot of fun Pokemon information and art (including a live vote of popular Pokemon). It's a website that is worth checking out for any Pokemon fan, and there's a chance that new announcements for Pokemon Day will show up on this site as well.
Leave a Reply