Special Pokemon Sun/Moon distributions announced for Pikachu wearing Ash's hat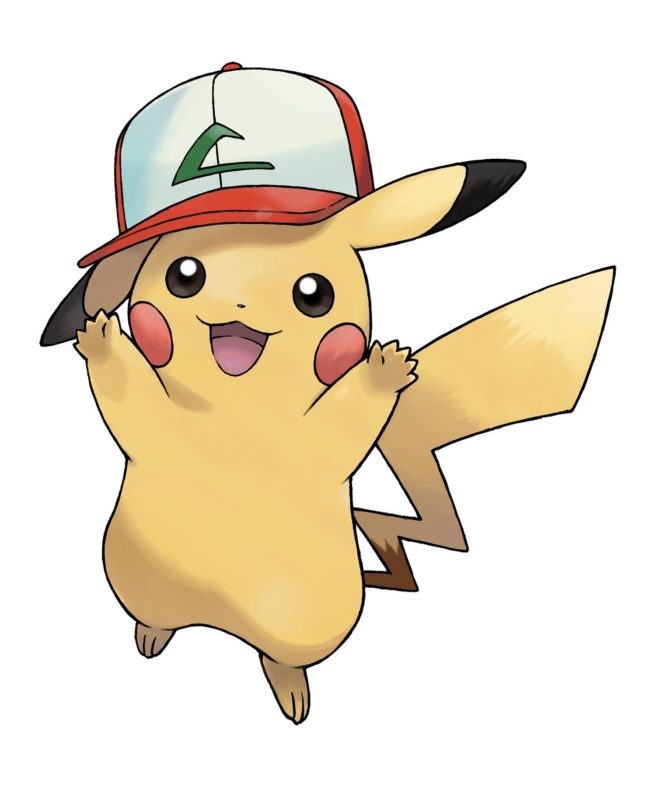 Update: The Pokemon Company has clarified that the code can only be used once:
PLEASE NOTE: You will only be able to use this code once! The date you choose to enter the code will determine which hat and move set your special Pikachu will have. This means you're going to have to be very careful when deciding on which Pikachu you wish to add to your party.
---
Original: In preparation for Pokemon the Movie: I Choose You!, special distributions are planned for Pokemon Sun and Moon. For six weeks starting on September 19, the official Pokemon website will be distributing codes for different versions of Pikachu wearing Ash's hat.
The schedule is as follows:
September 19 – 25 Ash's Original Cap Pikachu
September 26 – October 2 Ash's Hoenn Cap Pikachu
October 3 – 9 Ash's Sinnoh Cap Pikachu
October 10 – 16 Ash's Unova Cap Pikachu
October 17 – 23 Ash's Kalos Cap Pikachu
October 24 – 30 Ash's Alola Cap Pikachu
Those who attend the Pokemon the Move: I Choose You! dubbed screenings on November 5 and November 6 will receive a Pokemon TCG card featuring Ash's Pikachu and a QR code that unlocks an in-game Ash's Pikachu (wearing a different hat than the previous six) and an event for Pokemon Ultra Sun and Ultra Moon that starts on November 17.
Leave a Reply