Spectrum will have an exclusive 2-player Race Mode on Switch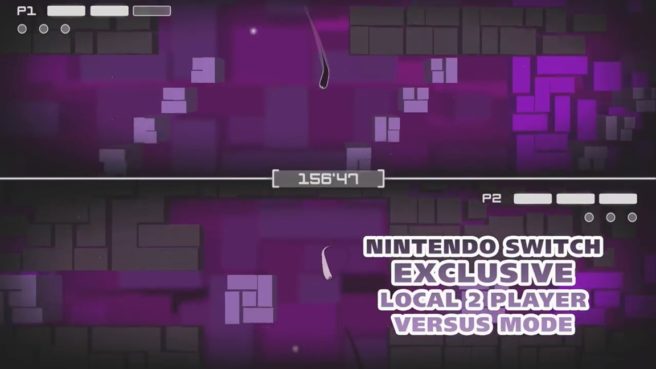 Digerati and 3D Avenue have revealed a new feature for the Switch version of Spectrum. A new local 2-player Race Mode will be included, as detailed below:
Race Mode pits two players against each other in an intense dash and dive to the exit portal. Races are held across a series of gorgeous, abstract courses, all of which need to be deftly navigated. Race Mode supports split Joy-Con play, so can still be enjoyed with a friend even if you have just a single Joy-Con.
We have more information about Spectrum below as well as a trailer showing Race Mode.
Spectrum is a unique platform game set in a stunning abstract world. Jump, dive and find your flow to skilfully navigate through 80 ingenious levels of shifting shapes and vibrant colours. Stylish visuals combine with an atmospheric soundtrack to create an immersive experience of pure, zen-focus platforming.

Key Features
– A mysterious world brought to life with a colourful, minimalist aesthetic
– Master movement and gravity to dodge obstacles and reach the exit portal
– Ambient soundtrack to sharpen the senses and stimulate the mind
– 80 beautifully designed levels spanning 8 different environments
– 3 bonus objectives on every level to complete for total perfection
– Perfect your runs to become a legend of the leaderboards
– Race Mode: Compete against a friend in the Nintendo Switch exclusive local 2-player mode. Supports split Joy-Con play
Source: Digerati PR
Leave a Reply