Spindle, a Zelda-esque action adventure game with a pig companion, coming to Switch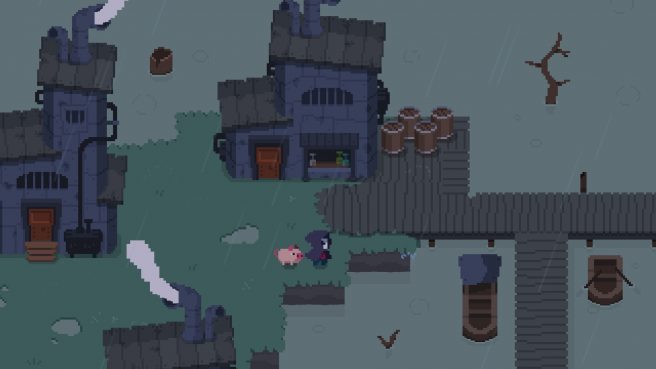 Not too long ago, developer Let's GameDev managed to fund its new game Spindle through Kickstarter. The studio ultimately raised a total of €59,091.
The idea behind Spindle is simple to understand, as it's an action adventure game much like Zelda. You'll be playing as "Death", but you won't be alone as a pig will accompany you on your entire journey.
Here's what Let's GameDev has to say about Spindle:
What happens if nobody dies anymore? With that question, let us introduce you to the world of Spindle where indeed nobody dies anymore. And the answer to the question is rather simple: Chaos. Pure disorder. A mess that needs to be cleaned up. But to clean things up, Death first needs to figure out, what is going on and why it's going. Grab your scythe, ask your little pig-friend to join the journey, and let's go adventuring.
The new Spindle game will sport pixel graphics, which you can see in the trailer below.
As far as what you'll actually be doing, there will be dungeons to explore, puzzles to solve, and yes: you can pet the pig. In Spindle, the game will also have you searching for your lost abilities, taking on various bosses, visiting a number of villages (and help the villagers there from suffering). Supposedly the pig will be playable as well.
Spindle is currently planned for release in 2023. You can learn more about the game by checking out the official Kickstarter page here.
Leave a Reply