Splatoon 2 – European Splatfest #3 results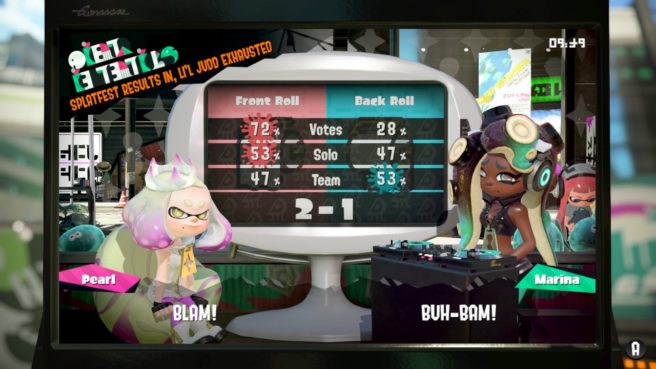 The third European Splatfest in Splatoon 2 has drawn to a close in what might be the strangest overall topic yet. Players were asked how they prefer the toilet roll to be hanging – front or behind.
Team Front Roll was by far the bigger choice in terms of popularity, and also secured the win in solo battles. While Team Back Roll won in team battles, it wasn't enough to put them over the edge. Front Roll was victorious with a score of 2 to 1.
Leave a Reply