Splatoon 2 – European Splatfest #4 results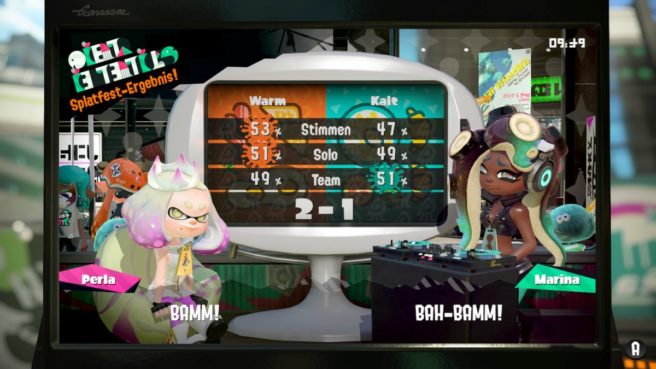 The results are in for the latest European Splatfest. Players were asked if they prefer having a warm or cold breakfast.
It was a close battle all around. Votes as well as solo and team battles were separated by just a few points in the end. However, Team Warm Breakfast won the popularity vote as well as solo battles, leading them to a 2-1 victory.
Leave a Reply