Splatoon 2: Forge Splattershot Pro with new Bubble Blower special will be available today / tomorrow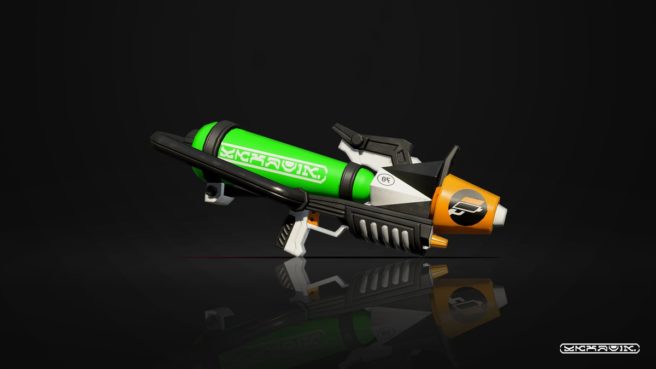 We've actually already known about the next new weapon coming to Splatoon 2 for a while. Announced during a special video released during Gamescom, the Forge Splattershot Pro will be the first weapon that uses the new Bubble Blower Special. It also comes with the Suction Bomb sub-weapon. Otherwise, it's exactly the same as the regular Splattershot Pro.
The weapon will be available from Sheldon later today (North America) / early tomorrow morning (Europe) / tomorrow at midday (Australia and Japan). Just in time for the Splatfest!
Leave a Reply