Splatoon 2 hackers send players to unreleased New Albacore Hotel map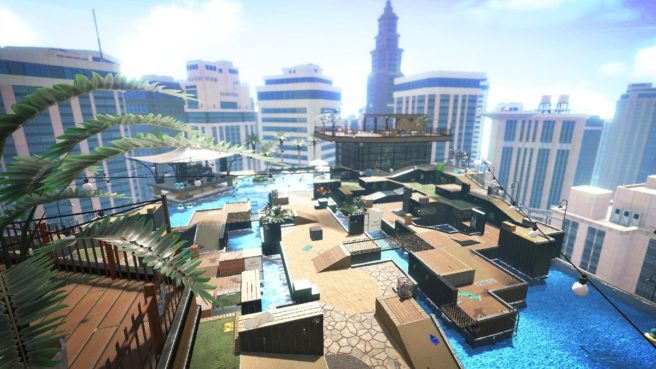 At E3 last week, Nintendo announced that updates will continue for Splatoon 2 throughout the rest of 2018. As part of that, we first heard about a new map, which is titled New Albacore Hotel.
A bizarre situation relating to New Albacore Hotel took place last night. While in league for zones, a group of players were forced into Turf War on the new map.
Here's a look:
So we ran into hackers that forced us into Turf War on an unreleased map when we were in league for zones…

If you see these people, please report them.#Splatoon2 pic.twitter.com/CAkgpF5F7V

— Brian (@_Luxin) June 19, 2018
It's definitely an odd situation, though one that isn't entirely surprising when hackers are involved. One thing we can say for sure is that New Albacore Hotel is already present within Splatoon 2's latest files. Perhaps we'll be seeing it go live sooner rather than later?
Leave a Reply