Splatoon 2 – Japanese Splatfest #1 results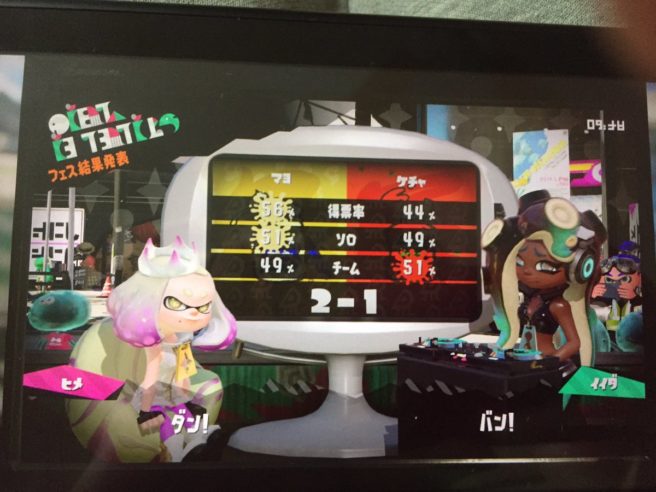 The first actual Splatfest for Splatoon 2 has drawn to a close in Japan. It was a close race all around, but ultimately, Team Mayonnaise came out on top.
Mayonnaise edged out ketchup in terms of both popularity and solo battles respectively at 56 percent and 51 percent respectively. However, ketchup did have one slight victory in team battles at 51 percent.
The final tally was two points for Team Mayonnaise and one point for Team Ketchup.
We'll have to see how the other Splatfests play out this weekend.
Leave a Reply