Splatoon 2 – mayo vs. ketchup encore Splatfest results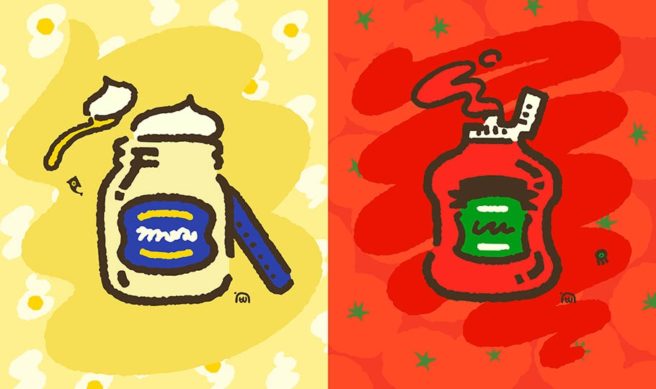 Splatoon 2 saw the return of its previous mayo vs. ketchup Splatfest this weekend. After two days of battles, the event has ended, and Nintendo has shared the results.
Here's a look at how things panned out: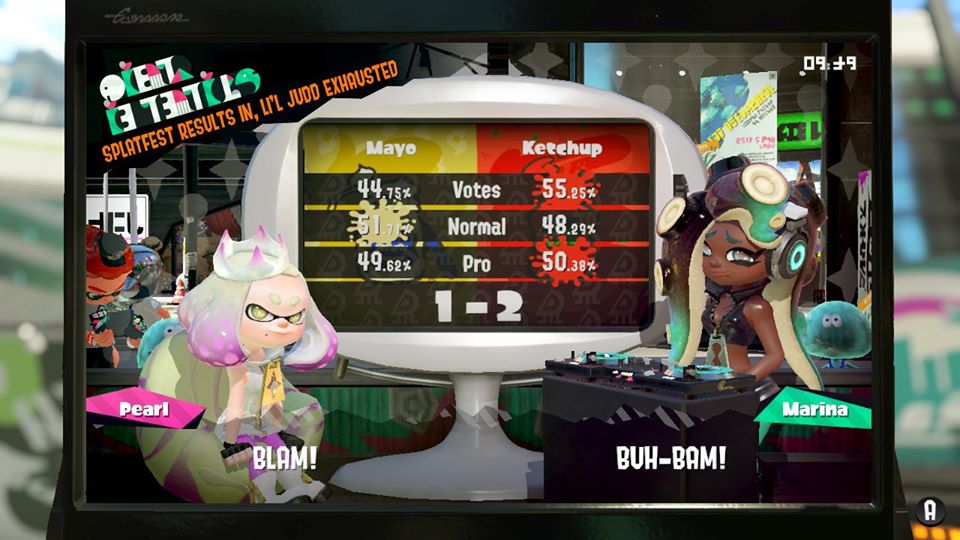 As you can see above, the results were very close. Team Mayo had more "Normal" wins, but ketchup secured just a slight edge in "Pro" wins. That, along with the popular vote, means Team Ketchup came out on top by a score of 2-1.
In 2017, it was Team Mayo that secured the win. Ketchup had a much larger popular vote back then, but lost both battle categories by just a couple of percentage points.
Leave a Reply