Splatoon 2 – mayonnaise vs. ketchup Splatfest confirmed in all regions, timing announced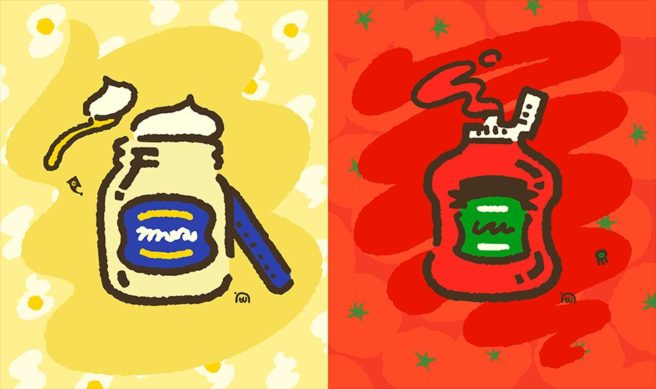 Splatoon 2's first Splatfest will be a worldwide affair. As is the case in other regions, Japan's topic is confirmed to be mayonnaise vs. ketchup. Nintendo had previously confirmed the same for North America and Europe.
The timing for each Splatfest will vary by region. In North America, the event begins on Friday, August 4 at 9 PM PT / Saturday, August 5 at 12 AM ET. It will end exactly one day later.
Nintendo notes that the results will be unique based on region. The way in which the tweet is worded makes it seem as though Japan, America + Australia / New Zealand, and Europe will be tallied separately.
Leave a Reply