Splatoon 2 version 4.3.0 releasing next month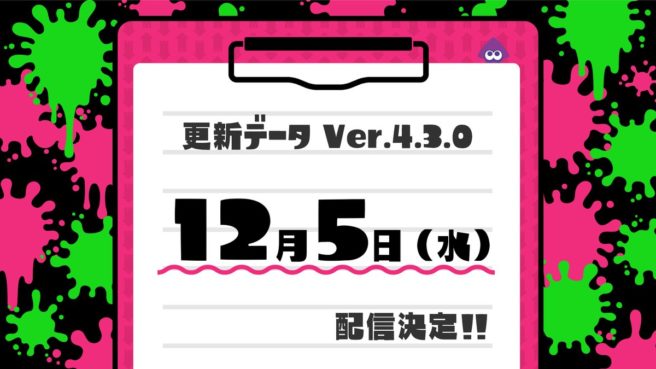 Nintendo has announced that the next Splatoon 2 update is arriving next month. Version 4.3.0 will be out on December 5 in Japan, which probably means during the evening of December 4 in North America.
The patch will include gear abilities and new weapons. Nintendo is also teasing the release of Toni Kensa Collection Part 4.
Bomb Defense Up Ultimate and Main Weapon Power Up will be added as new powers. As for weapons, they include:
– Explosher Custom; sub weapon: Point Sensor; special: Baller
– Ballpoint Splatling Nouveau; sub weapon: Squid Beakon; special: Ink Storm
– Bloblobber Deco; sub weapon: Sprinkler; special: Suction Bomb Launcher
– Nautilus79; sub weapon: Suction Bomb; special: Inkjet
Here's a look at what's to come for weapons:
Leave a Reply