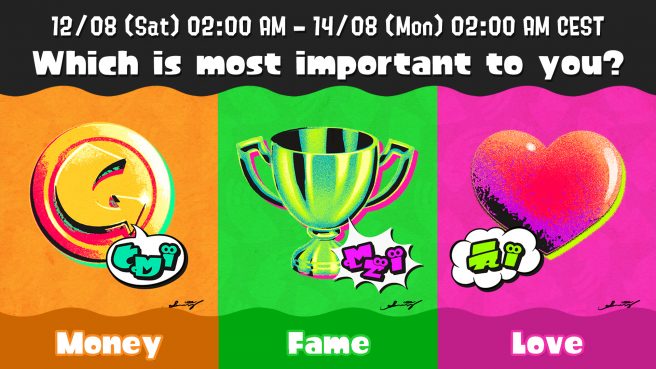 Nintendo has shared details on the next Splatfest for Splatoon 3. This time around, it's asking something a little more thought-provoking than usual.
Nintendo is asking players to consider what is most important to them of three things: the money, the fame, or the love? Players will be able to weigh in from August 12 at 5 PM PT / 8 PM ET to August 14 at the same time.
If you missed the previous Splatfest, you can check out the results here.
---
Update: To celebrate the upcoming Splatfest, a new piece of artworok has been released. We've included the image below.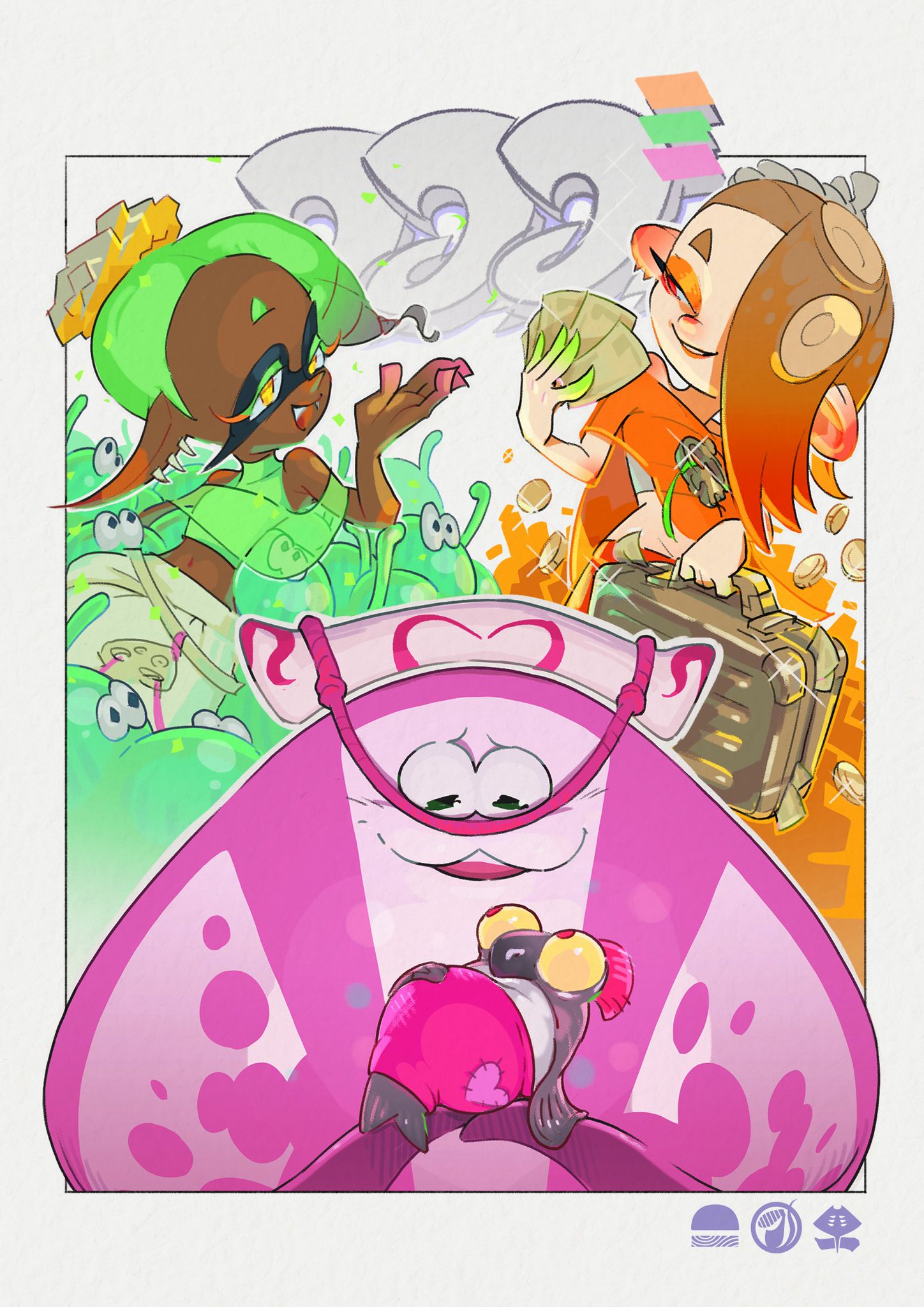 Leave a Reply