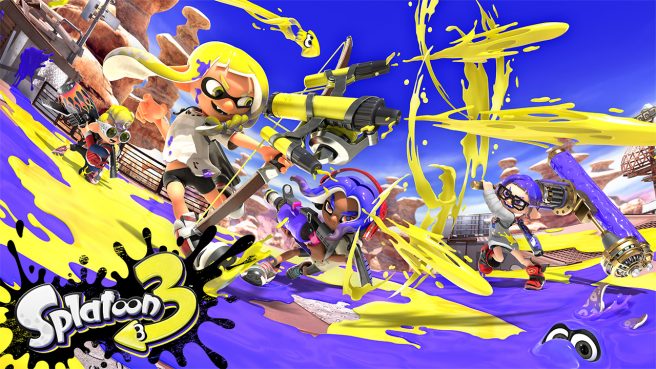 Splatoon 3 has been out for two weeks this coming Friday, and Nintendo have shared a new video of the game. Titled "Fresh Inkling's guide", this is aimed at players unfamiliar with the series, and goes over gameplay features and objectives.
Check out the trailer and an overview of the game below:
Enter the Splatlands, a sun-scorched desert inhabited by battle-hardened Inklings and Octolings. Splatsville, the city of chaos, is the adrenaline-fueled heart of this dusty wasteland.

Even in this desolate environment, Turf War* reigns supreme and battles rage in new stages located in the surrounding wilds, such as the majestic Scorch Gorge.

Dynamic new moves help these fighters dodge attacks and cover more ground, along with a new bow-shaped weapon to sling ink and new special weapons, such as the scuttling Crab Tank.
Splatoon 3 is out now both physically and digitally via the eShop on Switch.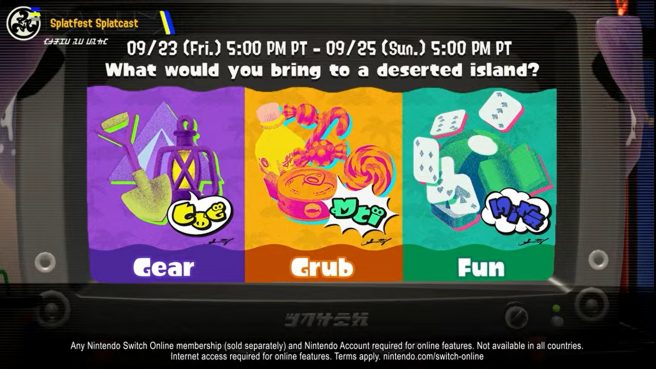 Splatoon 3 has revealed its first Splatfest. For the theme, players are asked what they would bring to a deserted island: gear, grub, or fun.
The Splatfest kicks off on September 23 at 5 PM PT / 8 PM ET. It will end on September 25 at 5 PM PT / 8 PM ET.