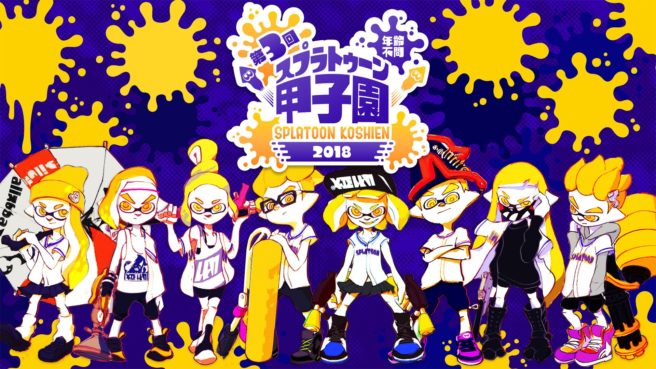 Nintendo is bringing back the Japanese Splatoon Koshien 2018 tournament for a third consecutive year. Today, the first details were announced.
Rules for the tournament are as follows:
– Turf War
– All weapons by release of each tournament
– All gear
– 8 initial stages in pool, randomly chosen
Per usual, eight different locations across Japan will be hosting individual tournaments beginning September 24 and up through December. Then on February 10 and February 11, the big final event will be held.
Winners will receive a gold trophy. Additionally, they'll be given an exclusive packaged Splatoon 2 game.
Leave a Reply