Strategic adventure game Picklock heading to Switch next week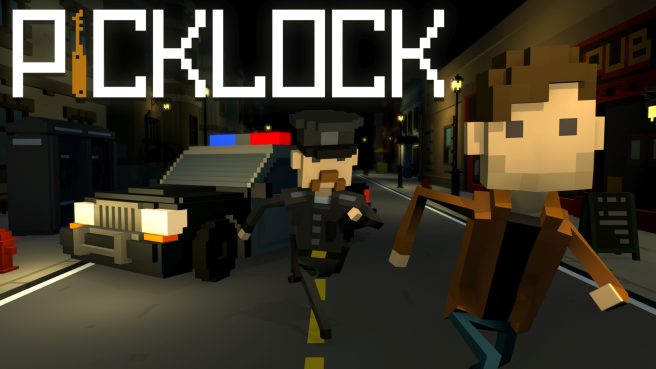 No Gravity Games and Deqaf Studio have announced that Picklock, a strategic adventure game, will land on Switch next week. A release is planned for November 26.
We have the following overview and trailer for Picklock:
You are a thief. Alias Picklock. Examine the robbery scene. Break in. Sneak and steal. Escape. Become a pro! Enjoy Picklock, a strategic adventure with isometric view and voxel graphics!

FEATURES:
• isometric mix of strategy, adventure and stealth;
• 13 challenging missions;
• real estate agency to buy your dream house;
• car dealership to pimp your ride;
• jazzy tunes to listen and chill out to;
• travel agency so you can go on a well-deserved vacation;
• voxel graphics.

Are you bored with an average, honest life?
Picklock gives you an opportunity to break in, steal and deceive your way to a luxury, yet an illegal lifestyle.
In each level, you will face a new challenge. Your targets will range from a roll of toilet paper at your neighbours' house to exclusive art, electronics and cold, hard cash. And even though you know your stuff, you'll have to deal with security, alarms and sealed, secret compartments.

If any of those things will stress you out, you can always go on a shopping spree, chill out at a pub or let off some steam at a gentlemen's club.

Excited yet?

Then grab your gloves and crowbar and get ready for a tricky, robbery adventure!
Picklock will cost $7.99 on the Switch eShop. If you're interested in the game, you can pre-order now from the eShop.
Source: Switch eShop
Leave a Reply