Sumer hitting the Switch eShop next week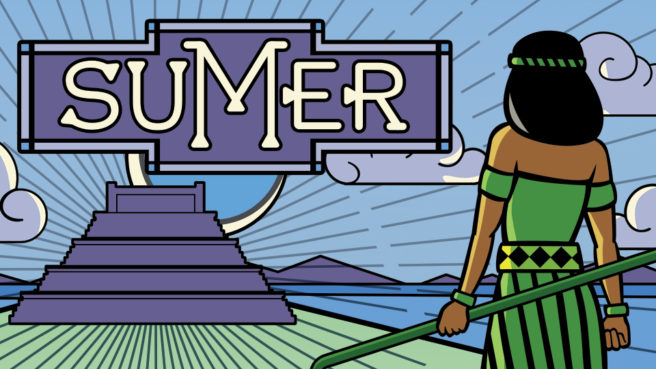 A few months ago, Studio Wumpus announced that Sumer was being worked on for Switch. The title now has a listing on the North American eShop, indicating that it's launching next week.
Sumer is digital board game that blends action and strategy. You'll play as Sumerian nobles, who are vying for the affection of the great goddess Inanna. Up to four people can play together.
Sumer arrives on April 5 for $14.99. We have additional information and an older trailer below.
Sumer blends the intrigue of turn-based strategy with the excitement of real-time action. Board game night is coming to the Nintendo Switch!

Play as Sumerian nobles vying for the affection of the great goddess Inanna. Harvest barley, herd goats, and perform ritual offerings to earn her favor and the right to rule by her side!

In Sumer, beautiful art, atmospheric music, and Sumerian-language voice acting bring an ancient Mesopotamian mural to life.

Features:

– Deep board game strategy, with all the convenience of the Nintendo Switch!
– Up to 4 friends compete in a contest of skill, planning, and adaptability
– AI ranging from newbie-friendly to utterly devious
– Playable in under an hour
– Tons of replayability due to deep, randomized systems
– Voiceover in the long-lost Sumerian language
– Lovely visuals inspired by Mesopotamian art
– Gorgeous soundtrack by Neil Quillen
Source: Switch eShop
Leave a Reply