Super Arcade Football sees surprise release on Switch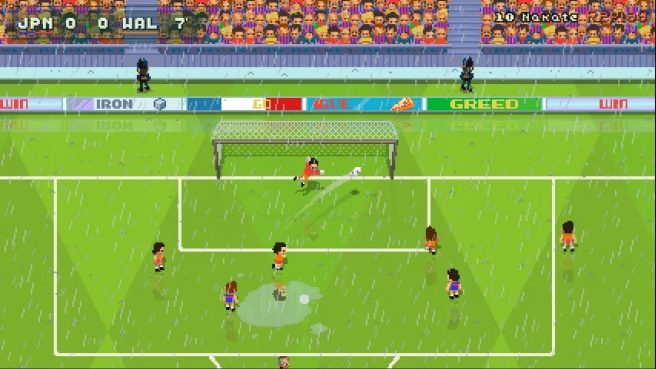 Without any prior announcement, OutOfTheBit has just released its fast-paced football/soccer game Super Arcade Football on Switch, the studio has confirmed. It's live now on the eShop.
Here's an overview of the title, courtesy of OutOfTheBit:
Super Arcade Football takes players back to an era of togetherness, allowing for up to four players to enjoy couch co-op local play. Players can also test their skills against the computer, if they want to refine their skills alone. Match modifiers keep players on their toes and can be as traditional as changing the size of the goal and game speed, or as flustering as destructive meteorites and slippery oil.

Along with quick matches, players can experience an entire Story Mode set in the same universe as OutOfTheBit's smash hit Super Arcade Racing. Custom tournaments, featuring a number of pitches, weather conditions and more, are as fun as they are satisfying to win; but beware, the different environments affect each match in unique ways.
We have a trailer for Super Arcade Football below.
Super Arcade Football can be purchased digitally for Switch for $9.99 / £9.99 / €9.99. Right now there's a 50 percent launch discount, slashing the price in half.
Source: OutOfTheBit PR
Leave a Reply