Super Mario 3D All-Stars seems to run through emulation, other tidbits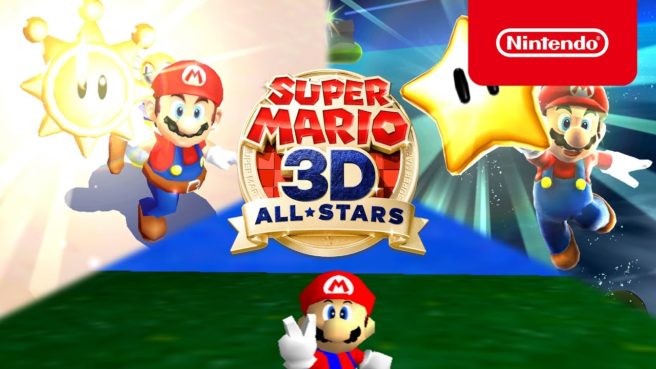 Super Mario 3D All-Stars won't be out until Friday, but it appears that the collection has already leaked online. That is disappointing – especially from Nintendo – but some fans are already picking through the code and files in hopes of finding out how it was put together.
Based on initial findings, Super Mario 3D All-Stars appears to work through emulation. That goes for Super Mario 64, Super Mario Sunshine, and Super Mario Galaxy.
Other tidbits are as follows, courtesy of OatmealDome:
– Galaxy and Sunshine run under a Wii and GameCube emulator named "hagi"(?)
– Possibly made by NERD (Nintendo of Europe division)
– Super Mario 64 is running under an N64 emulator
– For Super Mario Galaxy, the team seems to have recompiled the original code to run natively on the Switch CPU
– Everything else in Galaxy (GPU/Audio) is running in the emulator
– For the Super Mario 64 emulator, Shindou Pack ROM is used
– Texture, code, and text translation patches are applied on the fly in Super Mario 64
– First person camera has inverted controls vs original in Mario 64
– Nintendo's official Wii and GameCube emulator does not use NVN (the standard way to program 3D graphics on the Switch); uses the industry standard Vulkan API instead
– Uses both Vulkan and OpenGL for Galaxy
– The code patches are done through Lua
– The emulator takes over execution upon/after reaching a certain PC address and transfers control to a Lua script
– The project codename might be "Stardust"
– There also might be a sub-codename for Galaxy – "Shigeru"
– The menu that lets you choose games is made with LunchPack (engine used by Splatoon / Mario Maker / Animal Crossing)
Super Mario 3D All-Stars will be out for Switch on September 18.
Leave a Reply