Super Mario 3D World + Bowser's Fury tech analysis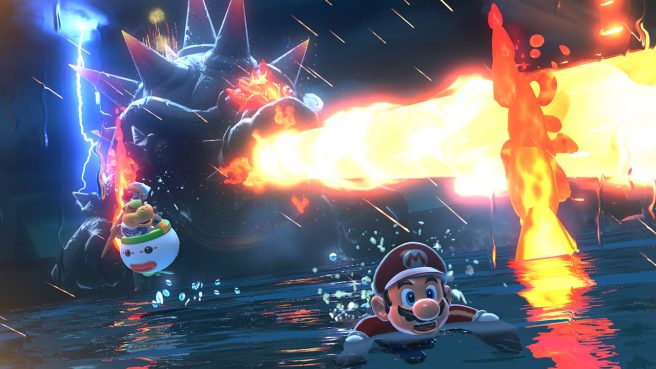 Now that Nintendo's embargo on Super Mario 3D World + Bowser's Fury has lifted, Digital Foundry has come out with a new video for the Switch release. Both parts of the game have been examined from a technical perspective.
Below are the notable tidbits:
Super Mario 3D World
– Wii U version capped at 720p
– Switch version falls between 720p and 1080p docked, usually towards the higher end
– Portable mode tops out at 720p
– Nintendo seems to be using image reconstruction, resulting in subtle flicker
– Shadows displayed slightly differently on Switch
– Confirmed 60 frames per second in docked and portable modes
Bowser's Fury
– Resolution hangs from around 720p to 792p when docked
– Portable mode also 720p
– No image reconstruction, so the flicker in 3D World is gone
– Photo Mode boosts resolution and shadow map detail
– Targets 60 frames per second when docked, but there can be some dips with Fury Bowser segments and stutters when transitioning between different areas of the world
– Frame rate capped at 30 FPS in portable mode
– Busier moments tend to have frame pacing issues in portable mode
You can watch Digital Foundry's full analysis below.
Super Mario 3D World + Bowser's Fury is due out for Switch on February 12.
Leave a Reply