Super Mario Bros. 3 variant breaks world record for most expensive game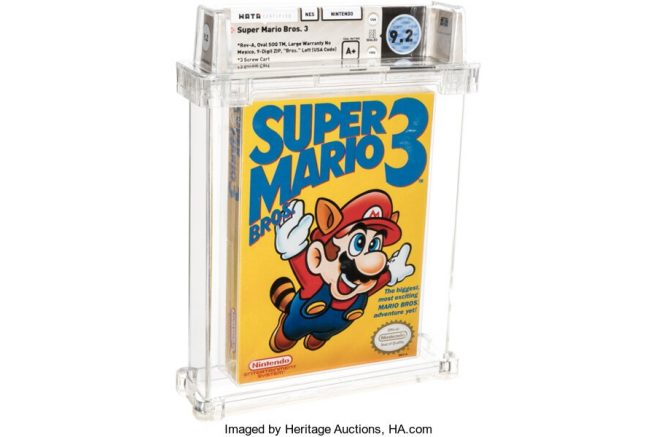 A sealed variant for Super Mario Bros. 3 has set a new record for the highest price paid for a video game at auction. Earlier today, Heritage Auctions sold a sealed copy for $156,000. Previously, Super Mario Bros. held the record at $114,000, which had been set back in July.
Not only was this copy of Super Mario Bros. 3 in top condition, but the packaging is extremely rare. As Heritage Auctions explains:
While the condition of the game is remarkable, what makes this copy even more singular is the layout of the packaging itself: Exceedingly rare are sealed copies with the word "Bros." formatted to the left, covering one of Mario's signature white gloves. Collectors have spent years looking for such a version – the earliest in the Super Mario Bros. 3 production history – and usually come up empty-handed.
Also worth noting that a sealed copy of Pokemon Red, graded Wata 9.8 A++, sold for $84,000 as part of today's auction. That's the highest price ever paid for a Pokemon title, and it was more than four times its pre-sale estimate.
Leave a Reply