Super Mario Bros. 35 – new Special Battle event announced for December 11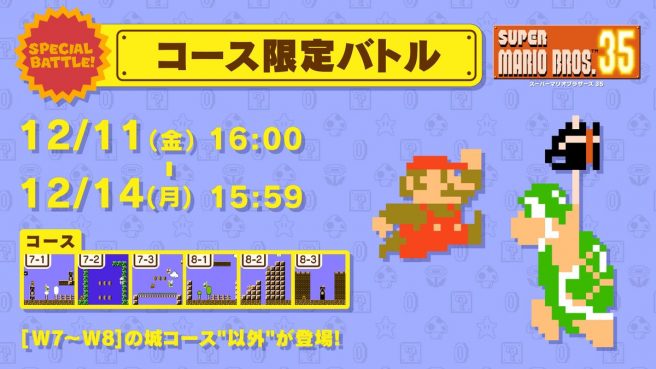 Super Mario Bros. 35 has announced a new Special Battle featuring some of the game's final stages. The lineup includes 7-1, 7-2, 7-3, 8-1, 8-2, and 8-3. Basically, you're getting everything from Worlds 7 and 8 except the castle courses.
The new Super Mario Bros. 35 Special Battle event will kick off on December 11. It'll last through the weekend, ending on December 14.
Leave a Reply