Super Mario Bros. 35 – new Special Battle event announced for December 25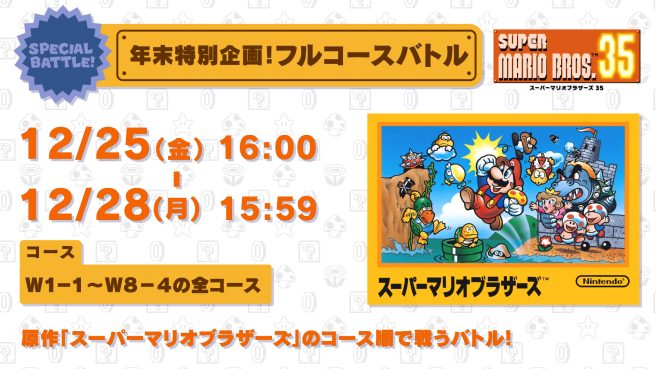 Nintendo is ending 2020 with a new Special Battle for Super Mario Bros. 35. Players will be able to take on every course from the original Super Mario Bros. in order of appearance. That means 1-1 through 8-4 will all be present.
The new Special Battle goes live on December 25. It will last until December 28.
Leave a Reply