Super Mario Bros. 35 – new Special Battle event announced for November 27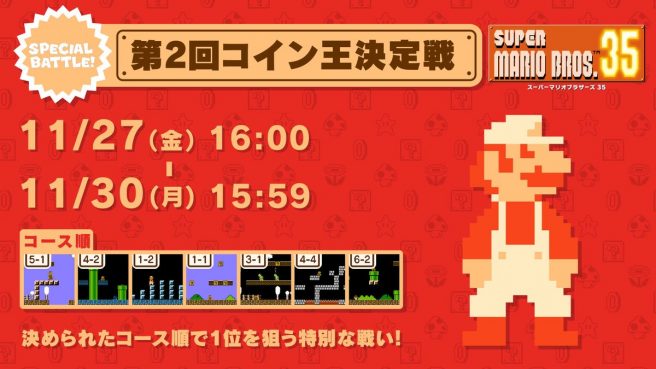 Nintendo is gearing up for the next weekly Special Battle event in Super Mario Bros. 35. This time around, it's the second Coin King Clash with players aiming to collect as many coins as possible. There are a fixed set of courses: 5-1, 4-2, 1-2, 1-1, 3-1, 4-4, and 6-2.
The new Special Battle goes live on November 27. It will last until November 30.
Leave a Reply