Super Mario Bros. 35 – next Special Battle event announced for November 20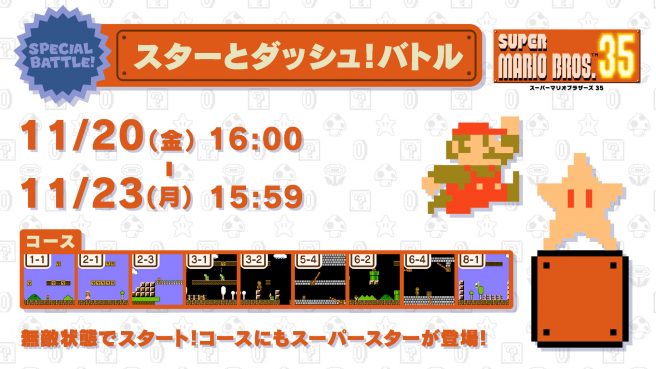 Super Mario Bros. 35 will be hosting its latest Special Battle event starting on November 20. This time around, you'll begin playing with a Super Star, and you'll need to take down enemies to add more time to the clock.
Nintendo is featuring a few courses, including 1-1, 2-1, 2-3, 3-1, 3-2, 5-4, 6-2, 6-4, and 8-1. The Super Star will also be appearing more than usual.
The new Special Battle for Super Mario Bros. 35 will last until November 23.
Leave a Reply