Super Mario Bros. 35 – World Count challenge goal has been met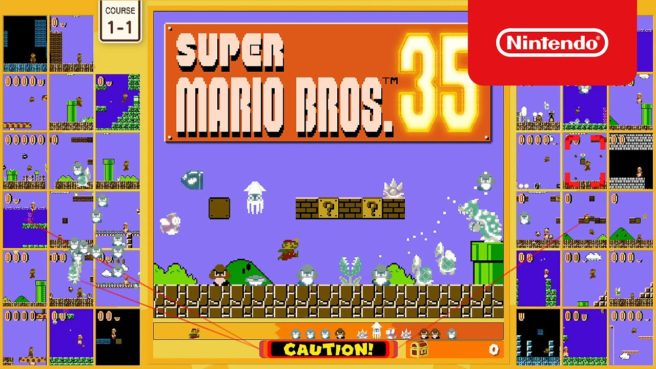 Super Mario Bros. 35 recently held a World Count Challenge in which players were tasked with collectively defeating 3.5 million Bowsers between January 18 and January 25. There's good news to share, as that total has been surpassed.
Nintendo says that players defeated 5,363,696 times. Since the goal was met, individual players who took down at least one Bowser are eligible to receive 350 My Nintendo Platinum Points. Nintendo hasn't said when exactly these points will be available, but they should be applied to accounts in the near future.
Leave a Reply