Super Mario Maker 2 has online multiplayer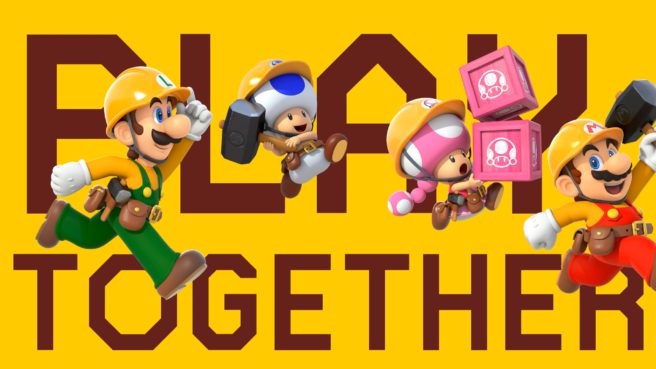 During today's Nintendo Direct, it was announced that Super Mario Maker 2 will have online and local multiplayer. Along with Multiplayer Versus, Multiplayer Co-op will be included.
In Multiplayer Versus, four players will be assigned a different character, and will race to the end in a randomly-selected course. Your versus rating will change depending on your performance. Meanwhile, Multiplayer Co-op has players working together to beat a level.
If four Switch players are in a room together with their own systems, one player can create a room for multiplayer. Only the person who makes the room needs a persistent online connection for everyone to play. There are no ratings here, but you can view the standings.
Leave a Reply