Super Mario Maker 2 has reached two million courses uploaded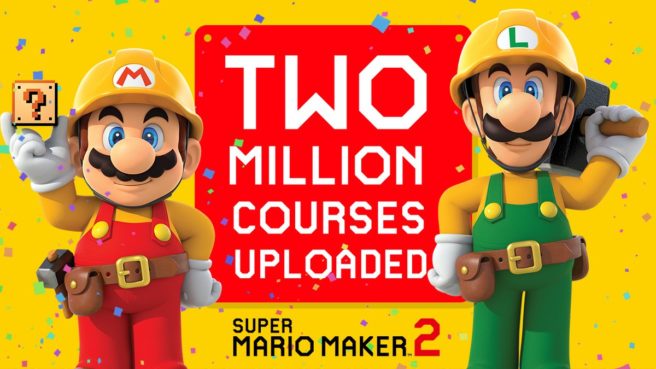 Nintendo has announced the first major milestone for Super Mario Maker 2. Since launch, players have uploaded two million courses.
Thus far, Nintendo hasn't shared official sales data for Super Mario Maker 2. However, we do know that the game sold close to 200,000 units at retail in Japan during its first week.
Leave a Reply