Super Mario Maker 2 seems to have another unannounced game style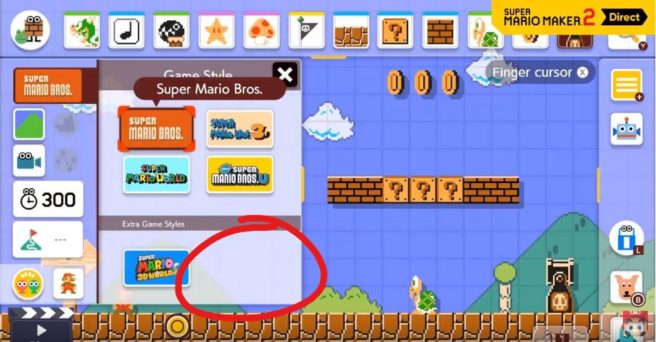 How Super Mario Maker's different styles were was clarified during today's Nintendo Direct. Super Mario Bros., Super Mario Bros. 3, Super Mario World, and New Super Mario Bros. are all interchangeable. Super Mario 3D World, on the other hand, is unique with its own elements that can't be done in other styles.
As shown in the screenshot above, Super Mario 3D World exists in its own "Extra Game Styles" section. The thing is, "styles" is plural, which has led many to believe that Nintendo still has another style to exist. There's certainly room there for an extra one.
Note that nothing is confirmed at this time. Super Mario Maker 2 is less than two months out from launch though, so Nintendo will need to say something soon if there's another style to be revealed. Perhaps that could be done at E3?
Leave a Reply