Super Mario Odyssey's new VR mode can be played without the Nintendo Labo VR Kit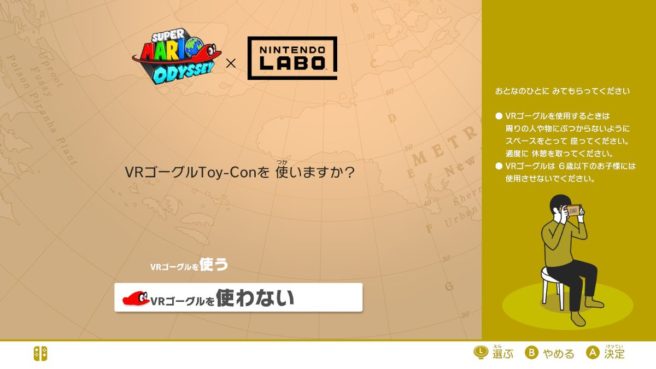 Super Mario Odyssey will be updated next week to support the Nintendo Labo VR Kit. We know that it'll be adding in a bit of extra content, including "a bit-sized bonus experience" where you'll be collecting music notes and Coins in the Cap, Seaside, and Luncheon Kingdoms.
Even if you don't have the VR Kit, it turns out you'll still be able to play the new mode. The one advantage VR provides is giving players a full 360° view, which you can't have otherwise.
Leave a Reply