Super Nanaru launch trailer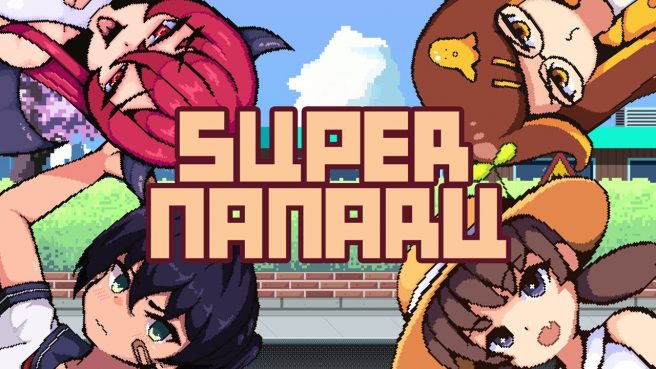 Super Nanaru released today on Switch eShop, and developer CFK have shared a launch trailer to celebrate. Find out more about the game below.
One day, a devil named Yako was sealed away for causing a ruckus in town.

But after only a half an hour, Yako is on the loose again,

brainwashing people to begin another rampage!

Soon, the baker girl, Nanaru, sees her entire stock of bread

raided by Yako's brainwashed mob……

"I can't just stand here and do nothing!"

Nanaru decides to get back her bread and save the town.

So begins Nanaru's journey to teach a lesson to Yako, the troublesome devil!

■ The Cute and Lovely Adventures of Nanaru

Join Nanaru on her merry trip to stop Yako!

Overcome a variety of obstacles and enemies that stand in her way!

■ Help Nanaru's Friends Come to Their Senses!

Nanaru's friends have been brainwashed by Yako!

Visit the various areas of the town to stop your friends from wreaking havoc

and save them from Yako's hypnotic spell!

■ The Action Game Everyone Can Enjoy

Even if you are not familiar with action games,

you can continue your adventure from checkpoints in the stage.

Try again and again until you beat the game!

■ Look for Items Hidden in the Stage!

Unlock Nanaru's various character skins and use her special skills!

Plus, something good may happen if you collect the hidden golden leaves……
And here's the new launch trailer for Super Nanaru:
Super Nanaru is available today on the Switch eShop.
Leave a Reply