Super Smash Bros. Ultimate making Monster Hunter Stories 2: Wings of Ruin spirits available to all players
Posted on November 9, 2021 by Ervin in News, Switch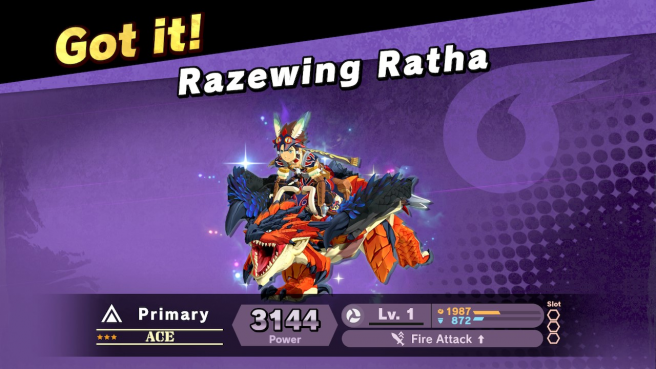 Nintendo has recently announced that spirits previously exclusive to players who had save data for Monster Hunter Stories 2: Wings of Ruin on their Switch will now be available to all players via the Shop and the Spirit Board in Super Smash Bros. Ultimate.
Even after the final DLC Fighter , Sora, has released for the game, Nintendo has been updating Super Smash Bros. Ultimate to distribute these event and promotion-tied spirits to all players. These Spirits include the latest from Monster Hunter Stories 2: Wings of Ruin, as well as Spirits related to Sakuna: of Rice and Ruin, Hyrule Warriors: Age of Calamity, and Bravely Default 2. Several other sets of Spirits tied to limited-time events and save data for other games are still exclusive to those promotions.
Spirit content isn't all that Nintendo has been adding to the game since the end of Fighter Pass 2. Super Smash Bros. Ultimate also hosts weekly events, cycling between Spirit Board Events and Tournaments, each following a series of themes and reward players for participating in various challenges. This latest event features Spirits with good teeth, and will be active until tomorrow, November 10. The next event, currently unannounced for next week, will most likely be a Tournament.
Leave a Reply