Super Smash Bros. Ultimate – Super Smash Blog update: Mimikyu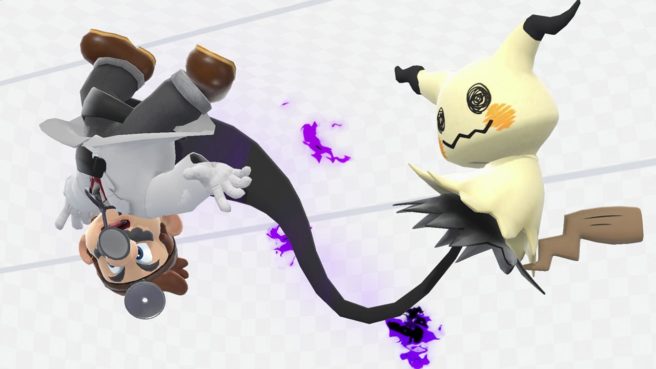 Today's Super Smash Blog update is about a new Pokeball Pokemon, Mimikyu:
Mimikyu drags a nearby opponent under its rag and attacks them! The opponent cannot move while captured by Mimikyu, and if they end up with more than 100% damage after the attack, they'll be instantly KOed.
Leave a Reply