Super UFO Fighter launch trailer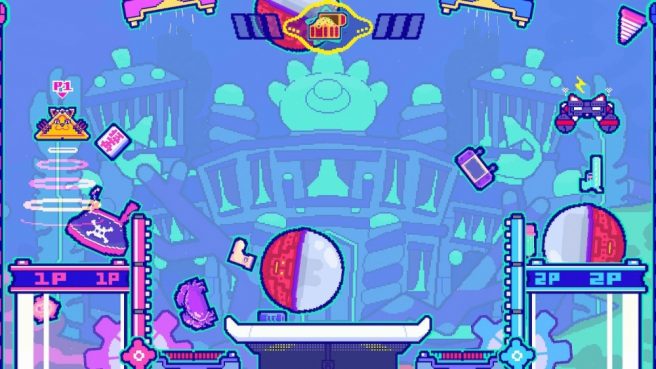 Super UFO Fighter has landed on Switch following previous delays, and a new launch trailer has come in. Phoenixx and VV-LABO are highlighting the competitive action title for a final time.
For more on Super UFO Fighter, read the following overview:
The space sport "Super UFO Fighter" is all the rage in the galaxy.
And UFO pilots, known as Shuforians, are battling it out today!

Shuforians compete in intense 1v1 battles for supremacy!

Deposit the "target" item into your goal to score.
The key to victory is to control the stage items!
Use your shwoop beam to collect the target before your rival and bring it home!
Or use the beam to intercept, throw, and attack your opponent!
Anything goes when trying to get the prize!
Use the stage gimmicks and special items to your advantage to win!

Play alone, or together with friends online!

Or hand a Joy-Con to a friend to play local battles!
Multiple modes and settings for online play!

And much more!

Need to practice? Jump in the training mode to study new UFOs. Or check your progress as a Shuforian in the Collection Mode!
The new launch trailer for Super UFO Fighter can be seen below.
Super UFO Fighter is now live on the Switch eShop.
Leave a Reply