Survive! Mr. Cube on the way to Switch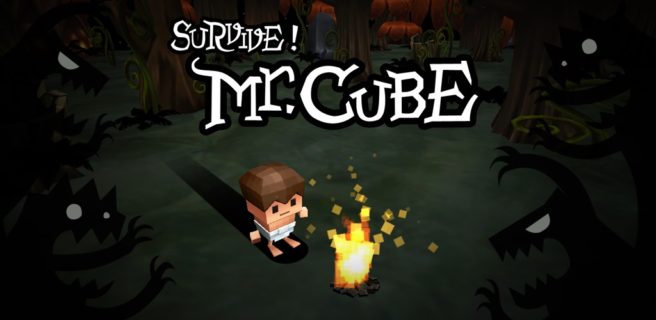 Intragames is bringing Survive! Mr. Cube to Switch, Famitsu reports. A release is planned for spring.
Survive! Mr. Cube is a rogue-lite RPG. You'll play as Mr. Cube, who finds himself in an unknown world after taking a pill offered by a stranger.
Here's some additional information and a trailer:
Survive! Mr. Cube is a quarterview Rogue-lite RPG. It is composed of boxel (Box & Pixel) graphics with its retro characters which serve as a counterpoint to grotesque atmosphere. The story starts from an ordinary man, Mr. Cube, swallowed a pill given by a stranger at a pub that he stopped by on his way home, he was led to an unknown world and he explores and fights against the monsters.

In the unknown world where Mr. Cube has been drawn, there are four themes consisting of a total of 25 stages, and each stage can only be connected to a portal structure that is protected by a tower that is under seal. The tower has to be destroyed in order to move to the next stage. In addition, not only does the escape path change every time because the stage structure is randomly created during each play, but also the bosses that exist randomly change. Once the Cube is being killed during the fight, a new random Cube is being summoned with different features such as its weapons, skills and etc.

There are skeleton chests and treasure chests throughout the stage. In the skeleton chest, there are some consumable items for recovery of stamina, and gold for trading with merchant. In the treasure chest you get not only consumable items with gold but also have a high probability to obtain items that raises the character's ability permanently which can be a key factor in play. By clearing each theme, a random merchant appears and you can trade the items with the gold you gained from the game. The items offered by the merchant are not only randomly determined, but also increase in price every time you make a trade.

The first self-developed indie game from Intragames, Survive! Mr. Cube is designed to test the player's luck in various aspects. It does not have any complicated rules, and the level of difficulty with the chances are pretty much balanced in the game which makes anyone play it easily.
Leave a Reply