Switch file sizes – Front Mission 2: Remake, Disgaea 7, Gothic Classic, more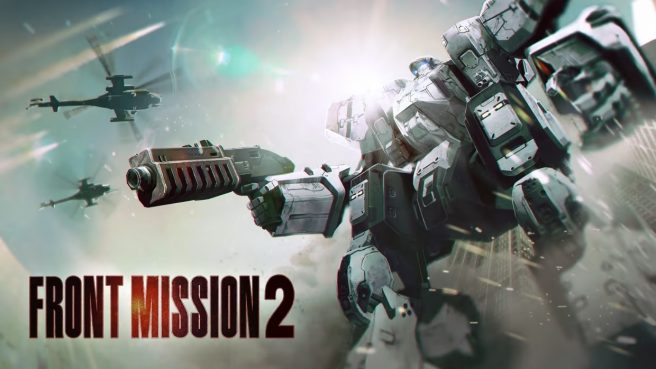 Listings on the eShops provide file sizes for a bunch of Switch games. These include Front Mission 2: Remake, Disgaea 7: Vows of the Virtueless, Gothic Classic, and more.
Here's the full roundup:
The Dark Pictures Anthology: Little Hope – 13.4GB
World of Outlaws: Dirt Racing '23 Edition – 10.5GB
Company of Heroes Collection – 9.9GB
Freaky Trip – 6.9GB
Front Mission 2: Remake – 6.5GB
Disgaea 7: Vows of the Virtueless – 6.0GB
Bang-On Balls: Chronicles – 3.4GB
Gothic Classic – 3.3GB
Synergia – NextGen Edition – 2.8GB
Firefighting Simulator – The Squad – 1.6GB
Fabled Lands – 1.6GB
Pizza Possum – 1.2GB
Angel Whisper – The Suspense Visual Novel Left Behind by a Game Creator – 1.2GB
Indoor Kickball – 1.1GB
Black Witchcraft – 940MB
My Little Universe – 863MB
CyberTD – 787MB
A Tiny Sticker Tale – 736MB
Humvee Assault: War 3D FPS – 712MB
Freak Crossing – 484MB
Afterdream – 412MB
My Heart Grows Fonder – 279MB
Love Kuesuto – 255MB
Encore Rally – 230MB
Foot Clinic – 224MB
A Boy and His Blob: Retro Collection – 210MB
Autumn Hike – 186MB
Before the Night – 171MB
Digitris – 163MB
Chipmonk – 145MB
PictoPull – 143MB
Lord of the Click: Interstellar Wars – 134MB
Ancient Mahjong – 113MB
The Jelly Adventure – 96MB
Tiny Whaley – 38MB
The information above was pulled from eShop listings in North America, Europe, and Japan.
Source: Switch eShop
Leave a Reply