Switch file sizes – NBA 2K22, Hot Wheels Unleashed, Cruis'n Blast, SkateBIRD, more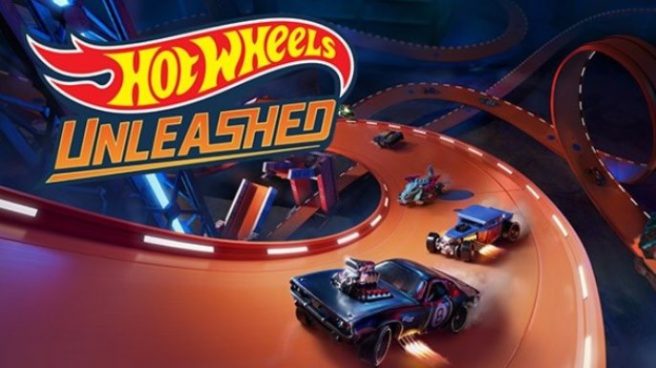 Listings on the eShops provide file sizes for a bunch of Switch games. These include NBA 2K22, Hot Wheels Unleashed, Cruis'n Blast, SkateBIRD, and more.
Here's the full roundup:
NBA 2K22 – 45.1GB
Street Outlaws 2: Winner Takes All – 4.7GB
Hot Wheels Unleashed – 4.0GB
2weistein – The Curse of the Red Dragon 2 – 4.0GB
Cruis'n Blast – 3.6GB
Knights & Guns – 3.0GB
SkateBIRD – 2.9GB
Agatha Christie – Hercule Poirot: The First Cases – 2.0GB
Mindcell – 1.6GB
No Longer Home – 1.5GB
Suzerain – 1.3GB
Metallic Child – 1.0GB
The Amazing American Circus – 1.0GB
Knockout Home Fitness – 940MB
From Earth To Heaven – 899MB
Big Brain Academy: Brain vs. Brain – 750MB
Tux and Fanny – 691MB
Momolu and Friends – 654MB
Squabble – 511MB
Beast Breaker – 384MB
Wild Pinball Bundle – 374MB
Frontier Quest – 368MB
Residual – 311MB
Apple Knight – 283MB
Casino Roulette Royal – 236MB
Highschool Romance – 214MB
Luna's Fishing Garden – 174MB
Flynn: Son of Crimson – 163MB
LoveChoice – 149MB
Ball Physics Draw Puzzles – 133MB
Enchanted Path – 117MB
Dark Fantasy: Jigsaw Puzzle 2 – 100MB
Red Square Escape 2 – 80MB
Beat Them All – 75MB
Mystik Belle Enchanted Edition – 70MB
Endless Puzzle Fun Collection – 69MB
Dojoran – 36MB
The information above was pulled from eShop listings in North America, Europe, and Japan.
Source: Switch eShop
Leave a Reply