Switch file sizes – SnowRunner, Cotton Reboot!, Game Builder Garage, more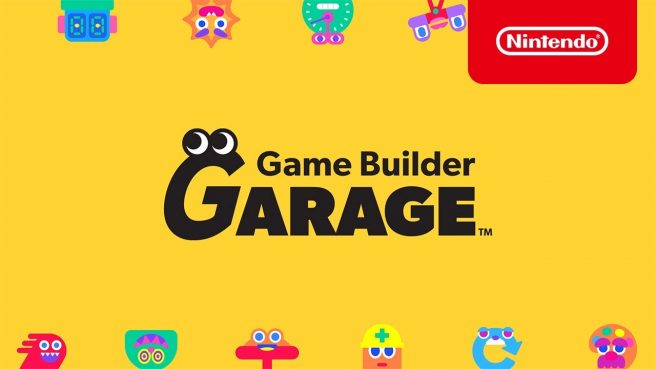 Listings on the eShops provide file sizes for a bunch of Switch games. These include SnowRunner, Cotton Reboot!, Game Builder Garage, and more.
Here's the full roundup:
Beautiful Desolation – 11.1GB
Outbreak: Endless Nightmares – 7.1GB
Port Royale 4 – 6.2GB
SnowRunner – 5.0GB
The Last Kids on Earth and the Staff of Doom – 4.3GB
Tested on Humans: Escape Room – 3.2GB
Cotton Reboot! – 2.7GB
Mutazione – 2.4GB
Fire: Ungh's Quest – 2.4GB
Dariusburst: Another Chronicle EX+ – 2.2GB
DreamWorks Spirit Lucky's Big Adventure – 1.7GB
Karma. Incarnation 1 – 1.7GB
Horse Club Adventures – 1.4GB
Winds of Change – 1.3GB
The Sisters – Party of the Year – 1.3GB
Just Die Already – 1.2GB
Project: Knight – 1.1GB
Cosmic Top Secret – 1.0GB
Route Me Mail and Delivery Co – 1.0GB
Game Builder Garage – 995MB
Color Your World – 840MB
#Wish travel, Super Puzzles Dream – 764MB
Connection reHaunted – 734MB
Invirium – 661MB
Turbo Skiddy Racing – 614MB
Rising Hell – 577MB
Very Very Valet – 444MB
Death Crown – 328MB
Crying Suns – 290MB
Astalon: Tears of the Earth – 271MB
Jetboard Joust – 233MB
Space Commander: War and Trade – 207MB
#1 Anagrams – 185MB
KASIORI – 181MB
Rise of the Slime – 153MB
Bounce Mania – 110MB
Super Shape Shooter – 100MB
Solitaire Card Games – 78MB
Rabisco+ – 68MB
Rift Racoon – 58MB
The information above was pulled from eShop listings in North America, Europe, and Japan.
Source: Switch eShop
Leave a Reply