Switch file sizes – Wasteland 2, Dust: An Elysian Tail, Bastion, Hyper Light Drifter, TowerFall, more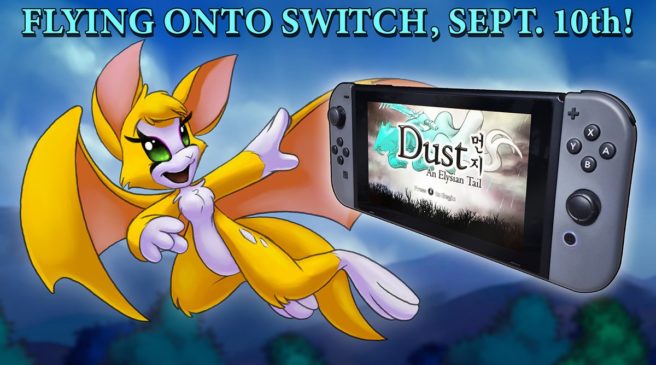 Listings on the eShops provide file sizes for a bunch of Switch games. These include Broken Sword 5, Labyrinth of Refrain: Coven of Dusk, The Gardens Between, and more.
Here's the full roundup:
Wasteland 2: Director's Cut – 12.1GB
Senran Kagura Reflexions – 7.3GB
Phantaruk – 4.3GB
Hover – 4.1GB
Planet Alpha – 3.4GB
Time Carnage – 2.5GB
Claws of Furry – 1.7GB
Nefarious – 1.6GB
Super Dungeon Tactics – 1.6GB
Moonfall Ultimate – 1.4GB
Dust: An Elysian Tail – 999MB
Bastion – 996MB
Lifeless Planet: Premiere Edition – 911MB
Hyper Light Drifter: Special Edition – 848MB
Son of a Witch – 459MB
Broforce – 427MB
TowerFall – 390MB
Shikhondo: Soul Eater – 352MB
Mummy Pinball – 296MB
Ninjin: Clash of Carrots – 231MB
Monster Loves You – 187MB
Kentucky Robo Chicken – 114MB
Ludomania – 75.0MB
The information above was pulled from eShop listings in North America, Europe, and Japan.
Source: Switch eShop
Leave a Reply