Switch SDK has references to Special Miis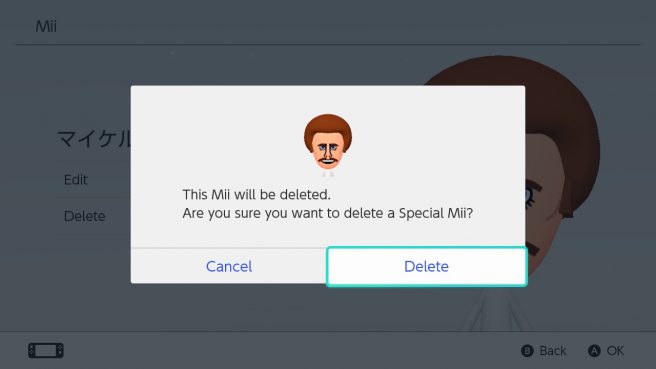 Twitter user HEYimHeroic recently uncovered some interesting little tidbits about Miis on Switch. It turns out that the SDK has references to something called "Special Miis".
The odd thing about Special Miis is that Nintendo has never used them in any way. The feature hasn't been removed either. It's just sitting there, waiting to be used.
Here's what's known about Special Miis:
– Special Miis can't be edited or used for your own icon
– They don't appear in the Mii list in Mario Kart 8 Deluxe, New Super Mario Bros. U Deluxe, and Super Mario Maker 2
– Super Smash Bros. Ultimate doesn't allow you to select any Special Miis
– They probably also won't appear in Go Vacation, but that hasn't been tested
– If you try setting an amiibo's new owner, the Special Mii won't appear in that list
– If a Special Mii somehow did appear in a Switch game (other than Smash), then there is code to revert the Special Mii to look like a default starter Mii if a special key code is set in the code
– The Switch SDK has this key code set to "0", meaning this doesn't actually happen
– If the Mii is short enough, you can see its pants without editing it
– Pants are golden
– Deleting a Special Mii gives you a unique pop up
It makes you wonder why Special Miis exist, and what their true purpose is. Now that Miis are making a bit of a comeback, perhaps they could be used in the future.
Thanks to Jake for the tip.
Leave a Reply