Switch Split Pad Pro controller receiving new color variants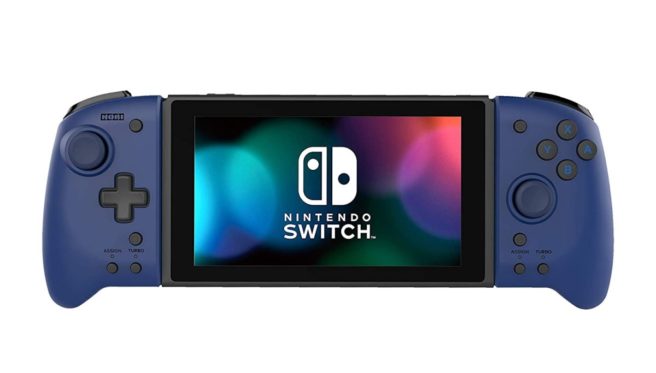 Update: Pre-orders are now live on Amazon here.
---
HORI has revealed a trio of new color variations for its Split Pad Pro controller. Switch owners will soon be able to get their hands on versions that come in Transparent Black, Midnight Blue, and Volcanic Red.
Here's some additional information and photos:
Enjoy the full-size Controller experience in handheld mode with the Hori split pad Pro! Featuring full-size analog sticks, a precision d-pad, and large shoulder buttons Designed for comfort and accuracy, even during marathon gaming sessions. Advanced features include programmable rear triggers, turbo functionally, assignable buttons, and more. Perfect for high-pace action titles and many other genres. Enhance your gaming experience with the split pad Pro! Officially Licensed by Nintendo. (Not a wireless Controller – only for handheld mode. Does not include motion controls, HD rumble, NFC, or IR Camera. Note: if having trouble with the Switch recognizing split pad Pro, please ensure that all Joy-Con are off and not connected via Bluetooth.)

– Full-size Controller experience in handheld mode
– Larger grip, Buttons, triggers, analog sticks, and d-pad
– Programmable rear Buttons, turbo, assignable Buttons, and more
– Transparent Black / Midnight Blue / Volanic Red design
– Officially Licensed by Nintendo
Amazon lists a September 7 release date for the new Split Pad Pro controllers. They're not live yet, but will soon be up for pre-order here.
Leave a Reply