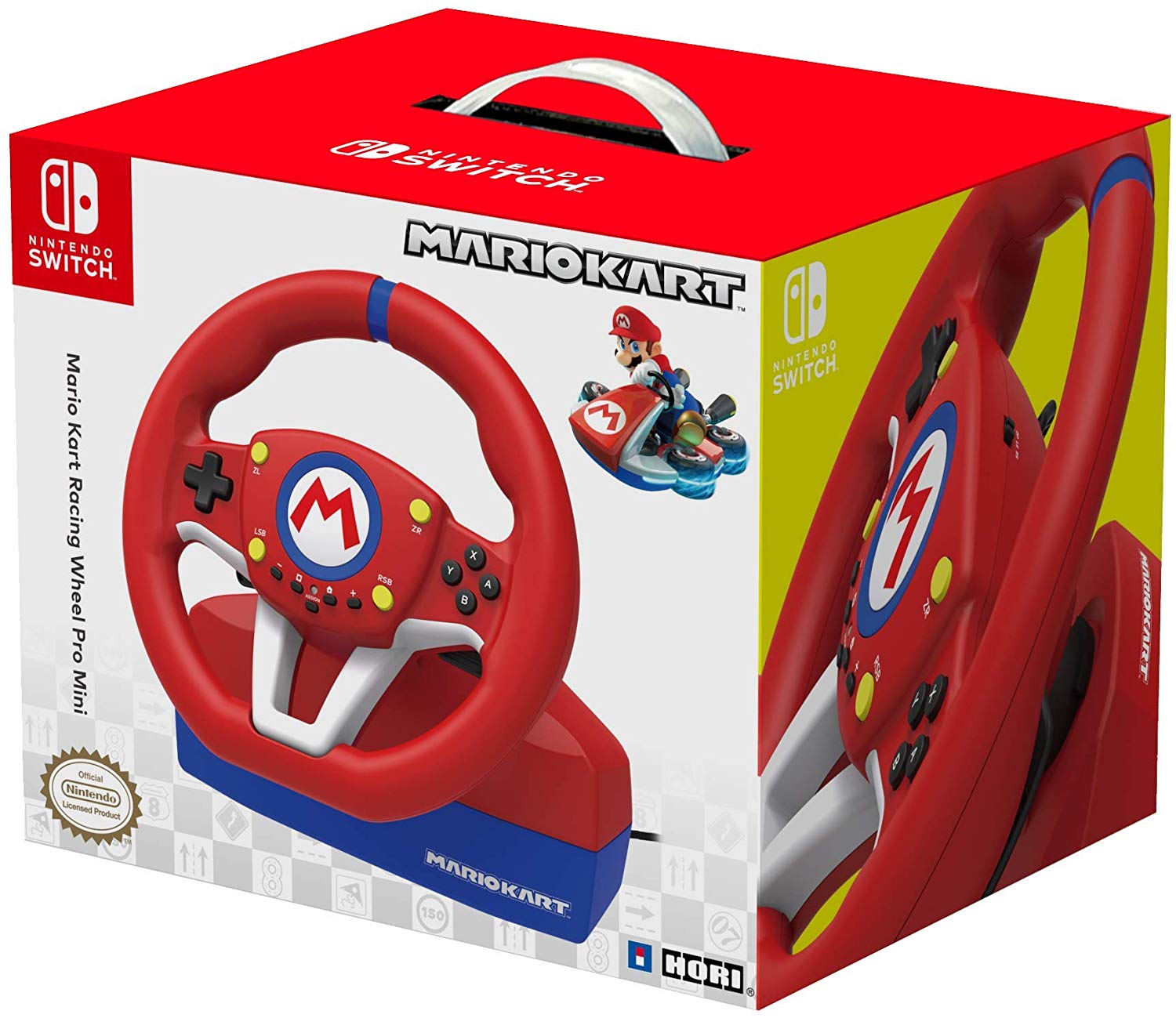 HORI will release the recently-announced Mario Kart racing wheel for Switch in the west, Amazon listings reveal. It is tentatively slated for November 12 in North America and January 2 in the UK.
Here's an official product description:

Earlier today, we heard that HORI would be releasing a special accessory for Daemon X Machina in Japan. We now have confirmation that the device, known as the Switch Split Pad Pro (Daemon X Machina Edition), will be coming to North America.
Here's an overview from a new Amazon listing:
HORI has revealed new gamepad-style Switch Joy-Con for Daemon X Machina. In Japan, the product launches in September. Pricing is set at 4,780 yen.
The controller is designed exclusively for portable play, and features a button on the back. It is not compatible with various features like gyro controls or HD Rumble.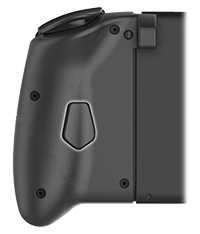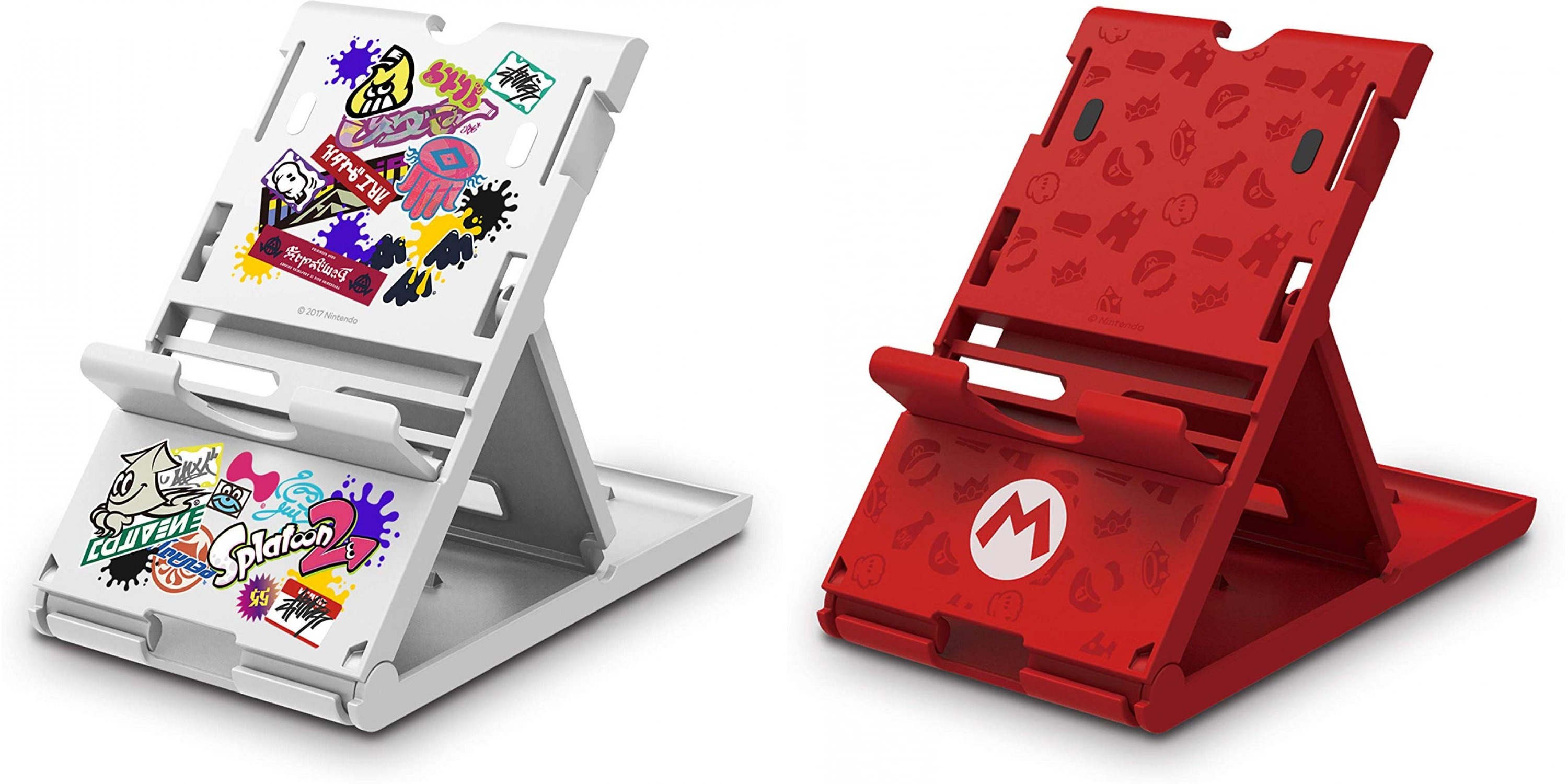 HORI will soon be releasing a pair of new, officially-licensed playstands for Switch. One is styled after Splatoon 2, while the other carries a Splatoon 2 theme.
The stands allow users to play at an angle without having to hold the system as it's charging. You can also fold it up for easy portability.
Play-Asia is taking pre-orders for both stands here. They're tentatively scheduled for the end of March.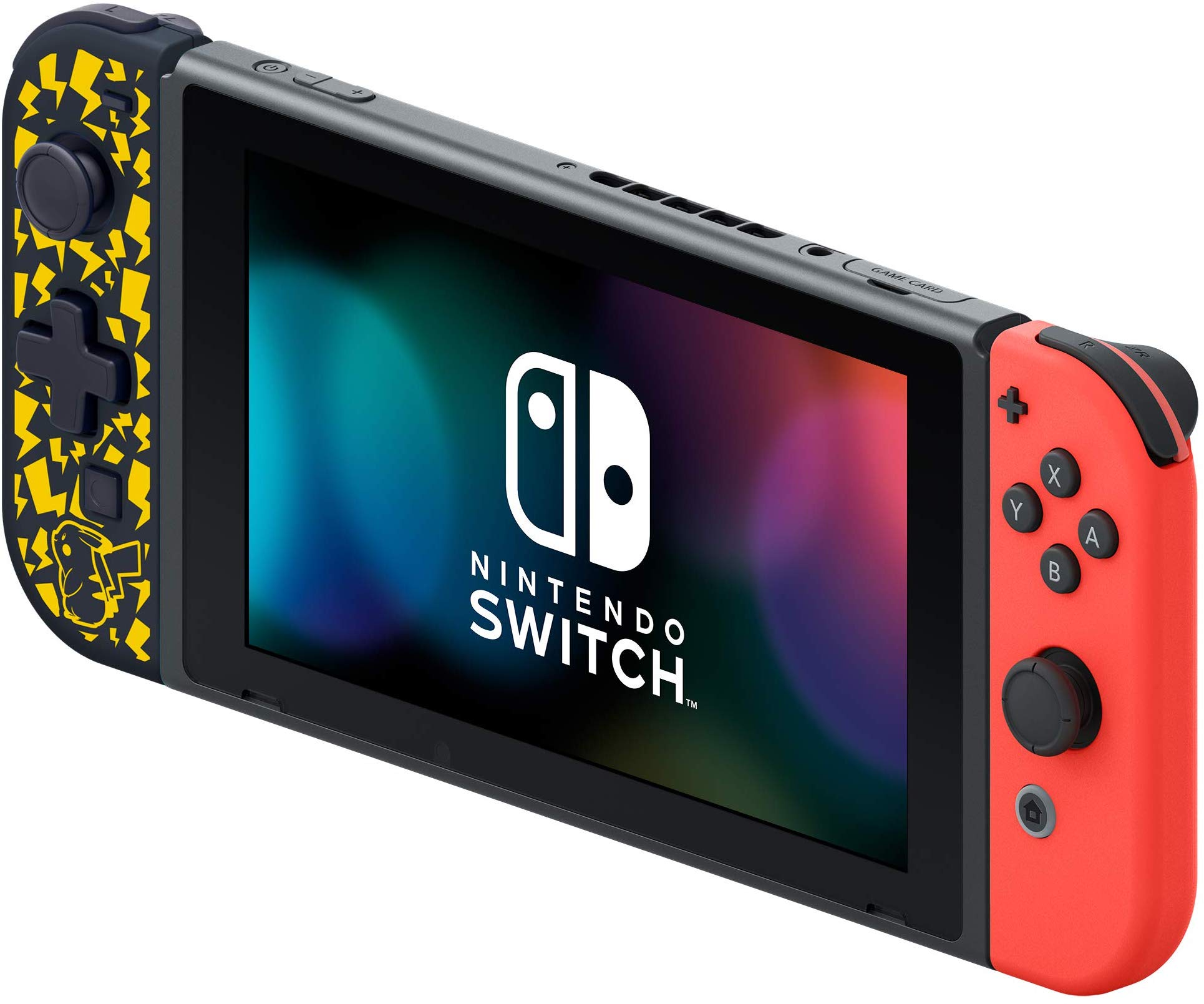 HORI has thus far created Mario and Zelda designs for its Switch d-pad controller. In November, a new version will be added to the mix.
A listing on Amazon shows that the d-pad controller is getting a Pikachu design. The device is the same as the Mario and Zelda versions, meaning you'll be getting a controller that's sort of like the left Joy-Con, but one that works in handheld mode only.
The Pikachu Switch d-pad controller launches November 16. Pre-orders are open here.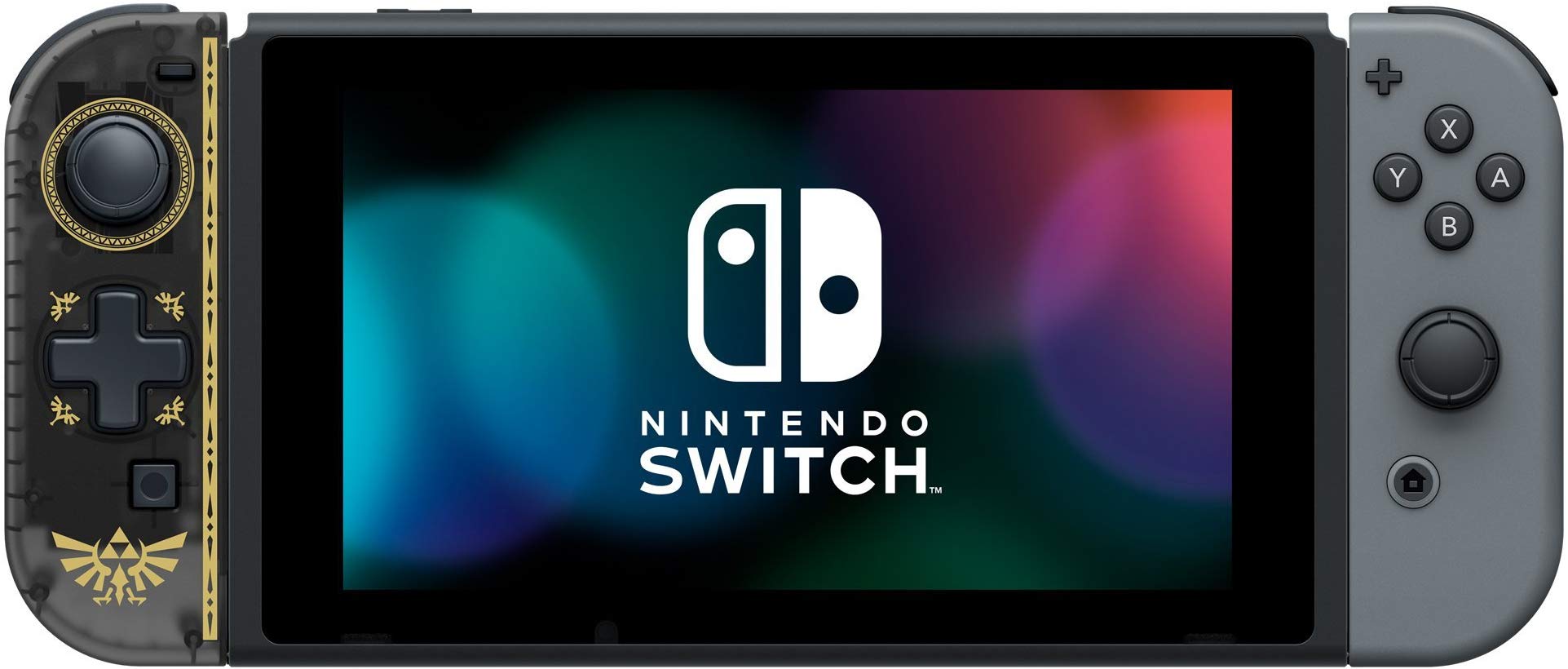 HORI has released its d-pad controller for Switch outside of Japan. But one of the things we've heard is that when using the product, battery drain was an issue.
Apparently, this has been addressed. HORI says that after applying the new firmware update for Switch – version 6.0.0 – users will not encounter any problems with battery draining. It should be safe to use the new d-pad controller going forward.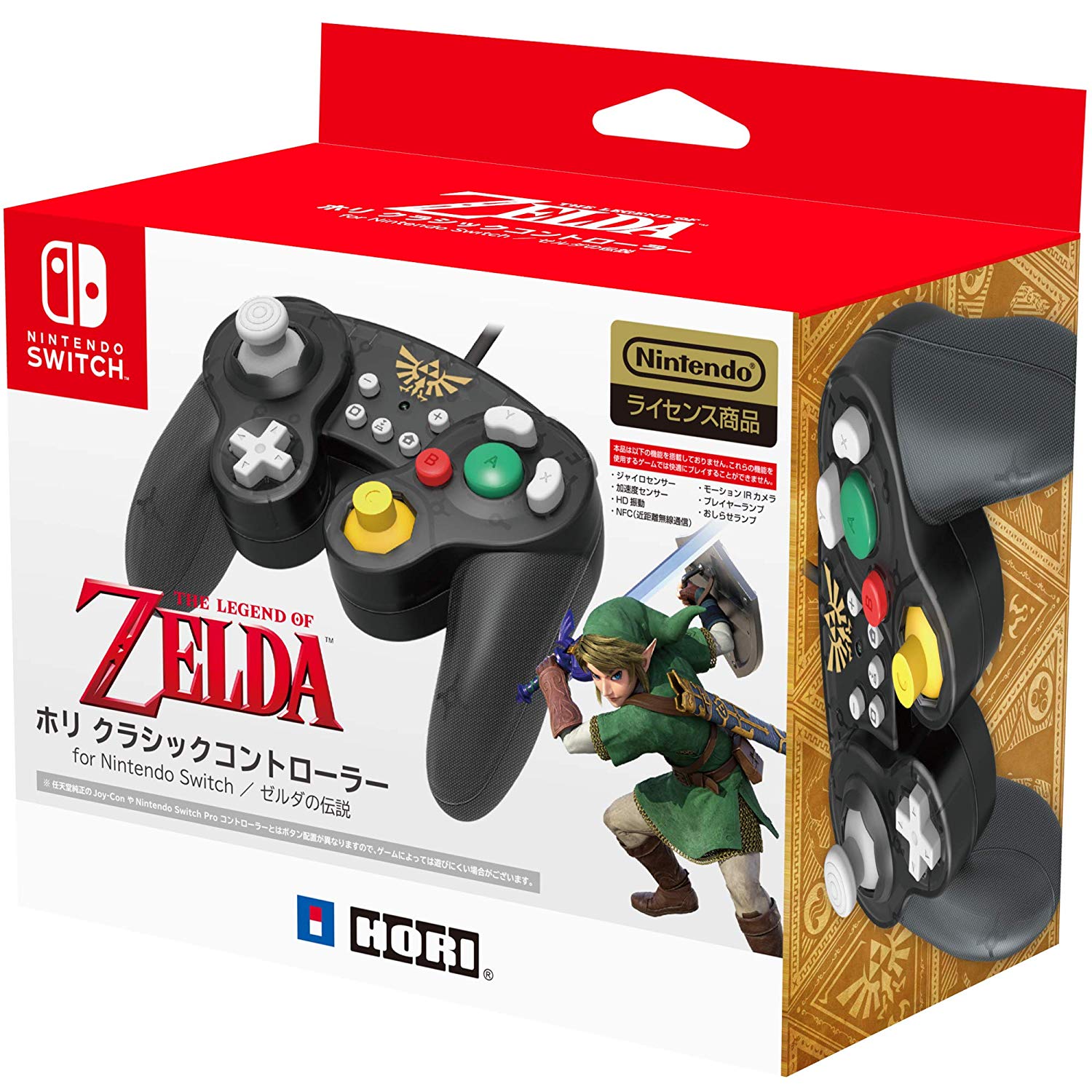 Last month, HORI revealed a trio of new Switch controllers. Designs featuring Mario, Zelda, and Pikachu will be used to recreate the GameCube configuration.
Amazon Japan has come through with a few new images of each controller, including their packaging images. We have the full set below.
You can pre-order HORI's GameCube-style Mario, Zelda, and Pikachu Switch controllers on Play-Asia here.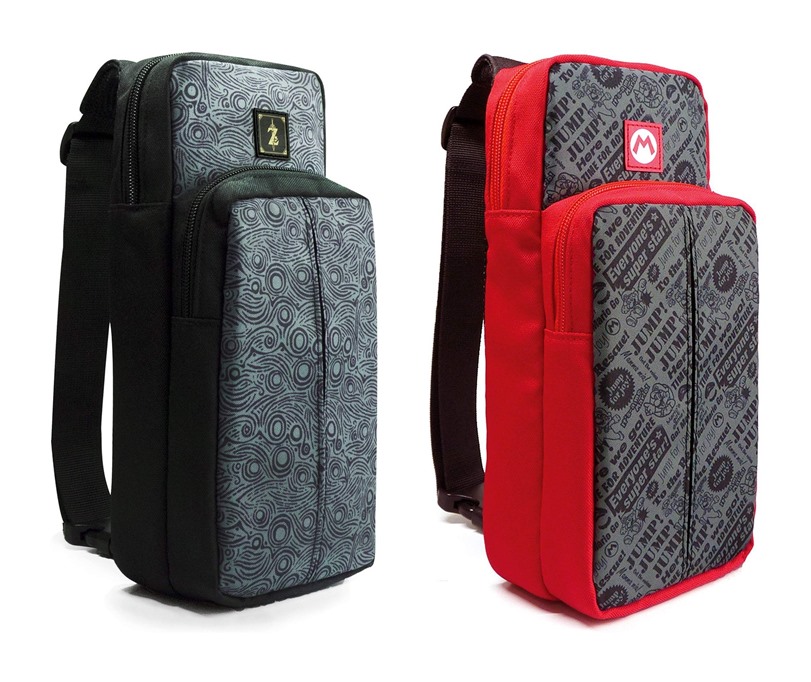 Later this year, HORI will be releasing a few new Zelda and Mario-themed bags for Switch. They've all been officially licensed by Nintendo.
There are two "Go Packs" that will hold the Switch console, dock, and more. They also feature quality padding and inner storage pockets with an adjustable strap.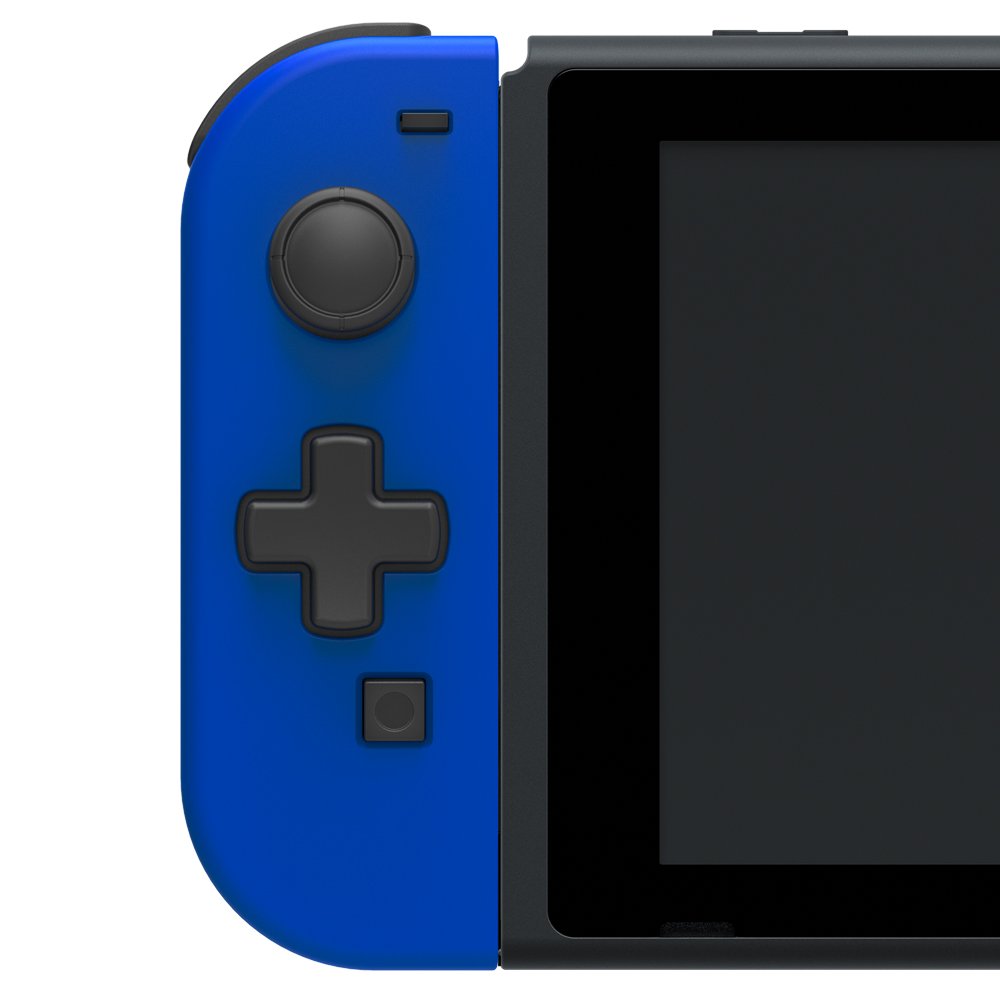 As previously reported, HORI is releasing its own Joy-Con type of controller that comes with a standard d-pad. With the release of the controller in Japan, users noted the Joy-Con drains the Switch battery even while the console is in sleep mode.
HORI gave this comment about the D-pad controller: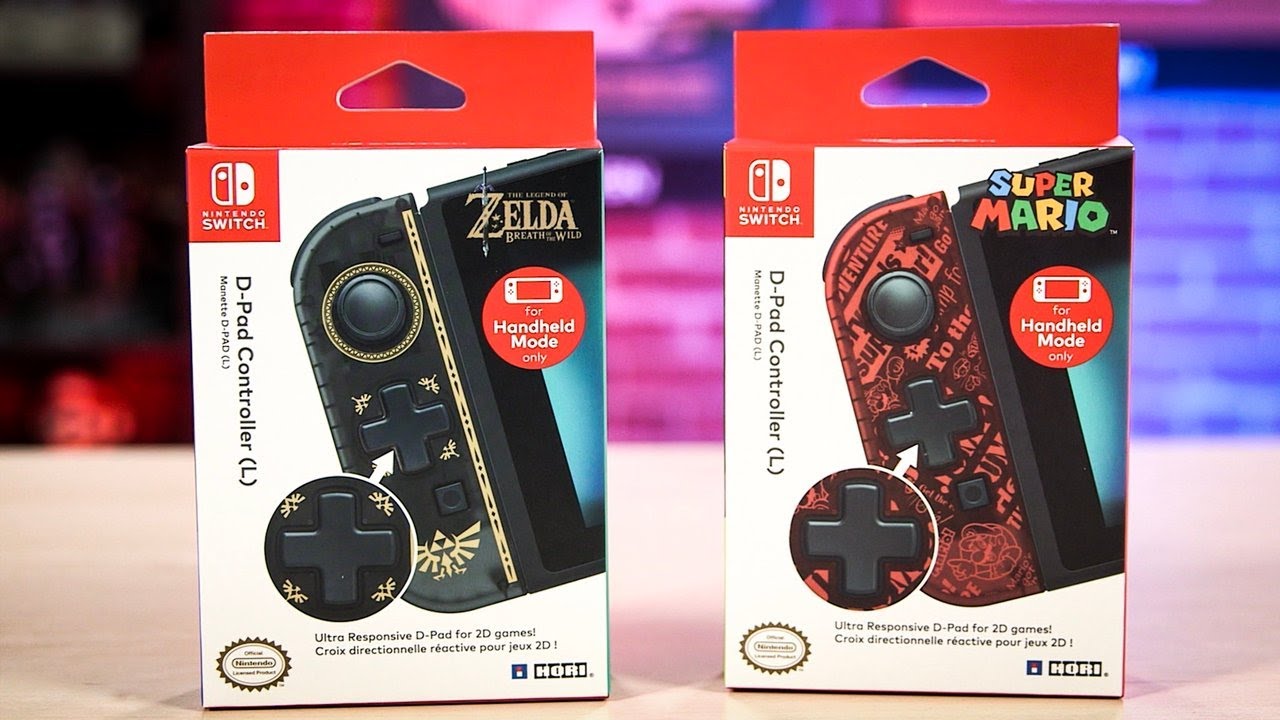 As we found out yesterday, HORI's Switch d-pad controllers are coming west. Amazon has since opened pre-orders. You can reserve the Zelda design here and the Mario version here.
Both are listed for release on September 18. Note that they only work when Switch is in handheld mode.