Switch will be getting Slime-san's Sheeple's Sequel expansion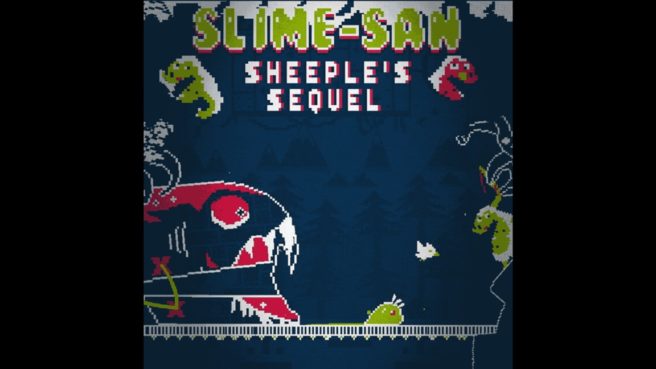 Fabraz is currently wrapping up the "Blackbird's Kraken" expansion for Slime-san on Switch. It contains a new campaign with over 25 levels, a new hub world, two new mini-games, a HUE slider, online leaderboards. If all goes well, we'll be seeing it later this month or in January.
Fabraz has also confirmed that the next expansion for Slime-san, Sheeple's Sequel, will be coming to Switch some point as well. It'll contain the following:
20 normal and 20 NG+ levels made by the insane Sheeple!
Dozens of new hazards to tackle head-on!
Two new play styles: Shadow & Marble mode!
Another unique boss fight, can you defeat Sheeple's machinations?
A brand new, rather bizarre… Target mode? Rhythm mode?
Another speedrunning mode for DLC levels, compete in leaderboards!
70 [BUGS] to collect and spend in an art gallery!
A new hub world: Sheeple's Headquarters! Don't get too weirded out!
A special setting that allows you to customize the color palette!
More custom settings like a camera slider to determine zoom levels!
More cutscenes and story elements!
New secret indie stars to discover and talk to!
New music by Meganeko & Mischa Perella!
New art by Del (Miimows)!
Fabraz hasn't said when exactly Sheeple's Sequel will be showing up on Switch, but we assume it'll be sometime in 2018.
Leave a Reply