Sword Art Online: Fatal Bullet to receive new weapons and costumes on August 22, new updates announced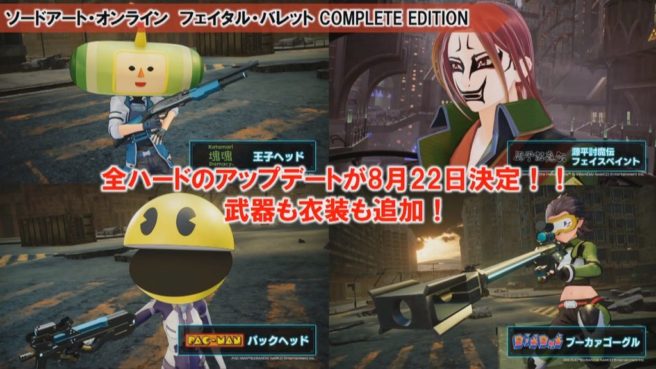 During a stage event at Sword Art Online Beaters Meeting 2019, Bandai Namco revealed that it will add free costumes to Sword Art Online: Fatal Bullet Complete Edition. These include Prince Head from Katamari Damacy, Genpei Touma Den Face Paint, a Pac-Head from Pac-Man, and Pooka Goggles from Dig-Dug.
Bandai Namco also has more in store for the future. Sometime this summer, a new update will add even further high difficulty co-op dungeons. Finally, a winter update will include additional story.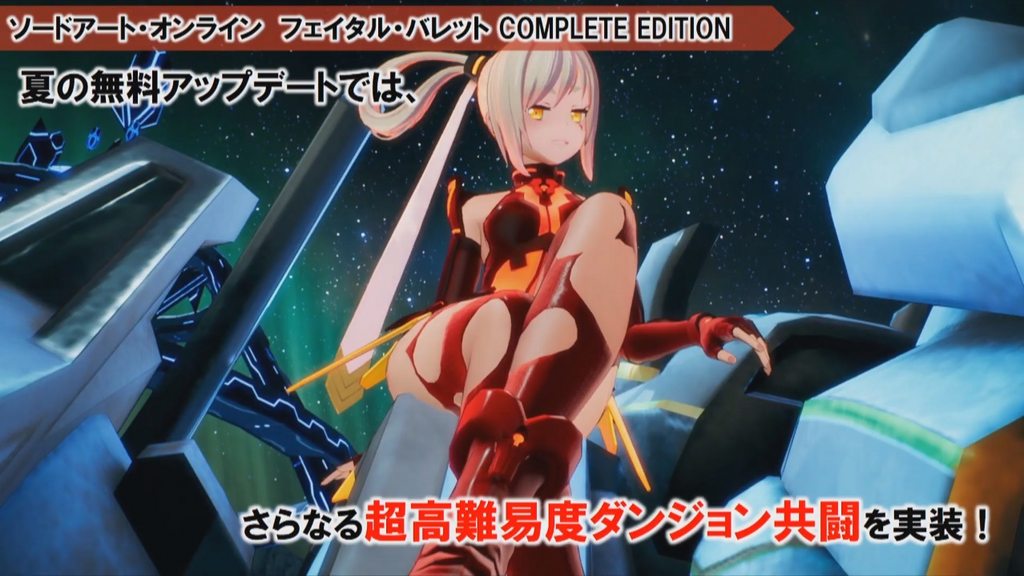 Leave a Reply